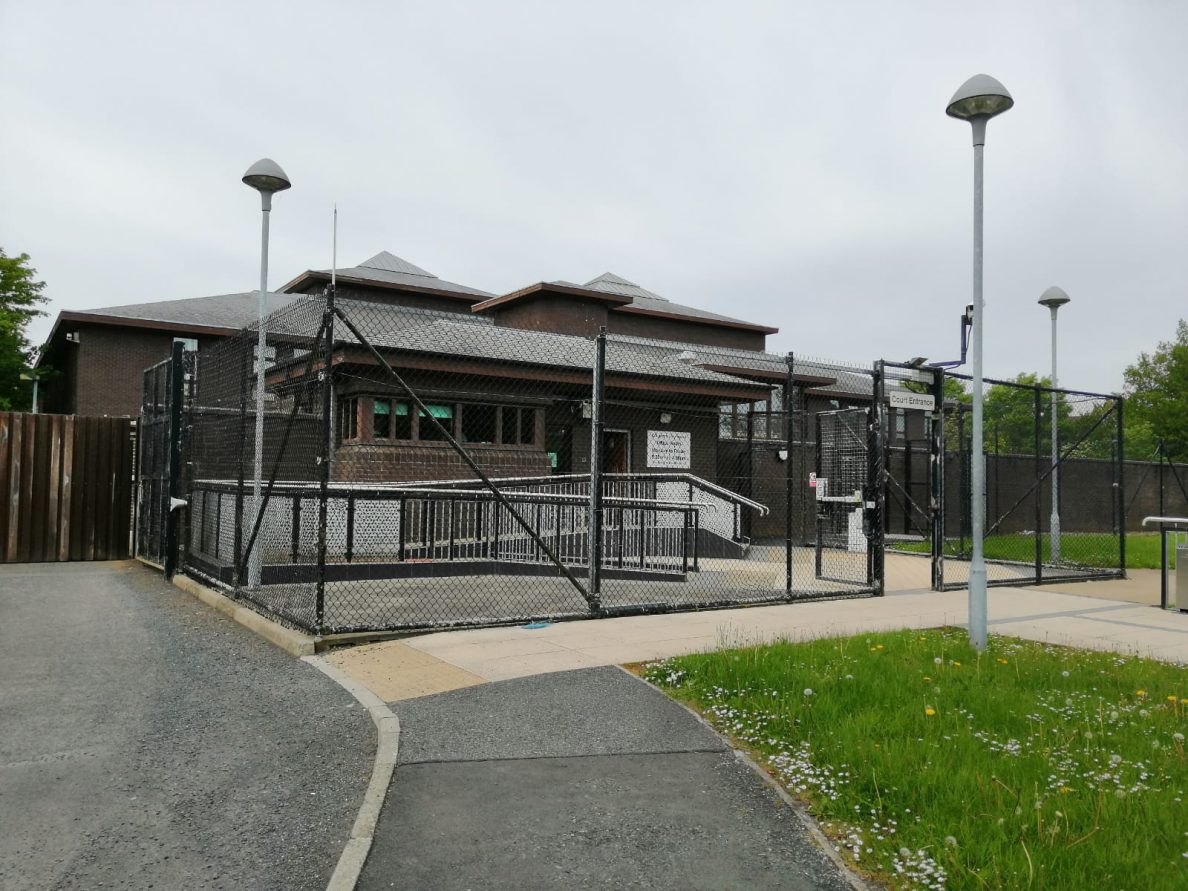 A Lurgan man who broke a woman's finger in an assault has been told to sign up with every recruitment agency in Portadown before sentencing.
Court heard the 25-year-old, who claimed "mental and physical problems" stopped him from gaining employment, had failed to sign up for one agency during a six-month deferral of his case.
Scott Stephen White, of Larkfield Square, appeared for sentencing on assault occasioning bodily harm and two counts of common assault at Craigavon Magistrates' Court on Wednesday.
Theses offences related to an incident dating back to November 25, 2017.
Sentencing in the case had been deferred with one of the district judge's instructions being for the defendant to get a job.
Defence barrister Conor Lunny stated that there were "mental and physical problems" which prevented White from gaining employment.
District Judge Bernie Kelly asked: "How many recruitment agencies have you signed up with in the last six months?"
The defendant informed the judge that he had not signed up with any.
District Judge Kelly stated: "That was a condition, to get a job. I gave you six months to even get a zero-hours contract."
Mr Lunny said that White had been assessed for the higher rate for mobility by PIPS.
District Judge Kelly commented: "He is quite capable of consuming alcohol and committing criminal offences though, it's not good enough."
Mr Lunny stated: "He has been declared medically unfit for certain types of work."
District Judge Kelly said: "He stands before this court with very serious charges for which he could be sent to prison but I gave him a chance.
"The more he works, the less time he has to consume alcohol or to ruminate on criminal offences."
Mr Lunny stated: "There has been nothing since this was a family dispute and he hopes they can move forwards. He also has not touched a drop of alcohol since.
"His mental health has been up and down, but he has continued to work with professionals."
He continued: "He has managed to settle down and now consents to community service.
"He was not aware in the first place that community service could be tailored to help him."
District Judge Kelly stated: "This was a particularly nasty incident which involved assaults on two people old enough to be your parents, one of whom was a woman.
"If I remember right you broke her finger."
The case was adjourned for the defendant to, in District Judge Kelly's words, "sign up for every recruitment agency in Portadown".
White will return to court on May 22 for sentencing.
Become a member
Support local, independent businesses by becoming an independent member.
Become a member