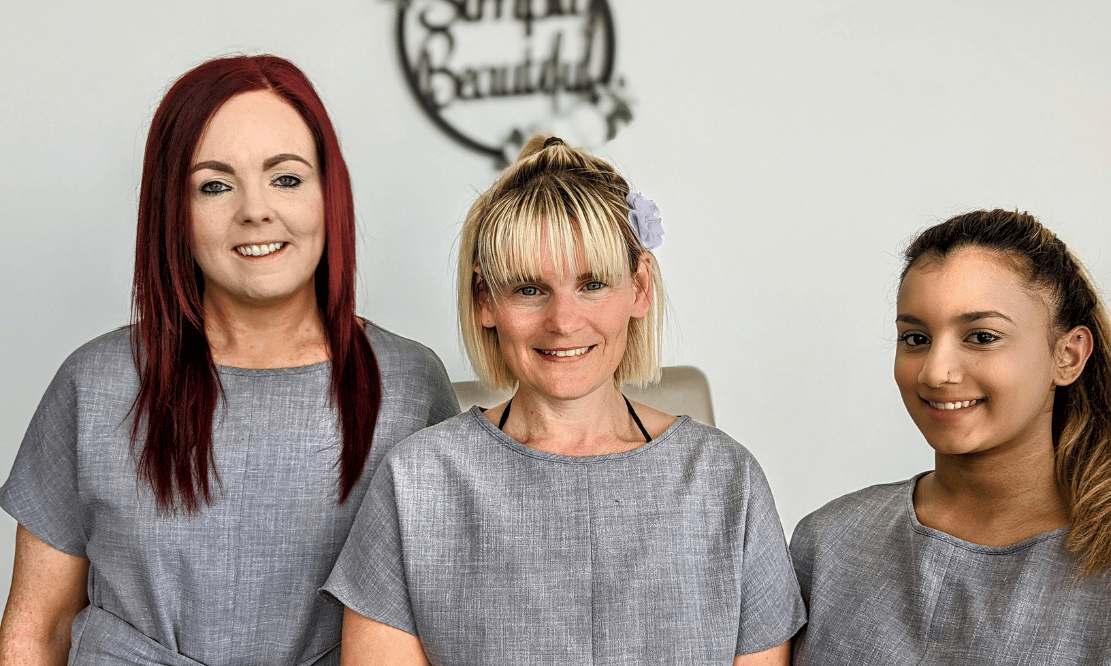 It's been twelve years since Leanne Seeley first opened her Simply Beautiful salon from scratch in Portadown and that commitment has helped her to not only brave the pandemic but open a new premises at the South Lake Leisure Centre in the middle of it.
Leanne was just 21 years old when she took on the task of building the business up from the ground.
"We faced many months of just about covering bills. I lived for a long time with very little of a wage so that I could put it back into the business to try and build it up. For about the first five years I took nothing from it," she said.
The business had started to grow, but the pandemic came along which threw a spanner in the works of their operation. Leanne remained determined to see it through and dream bigger.
Fast forward to 2022, the business is thriving with plenty of regular, loyal clients and a premises at South Lake Leisure Centre to boot.
"We applied for South Lake during the pandemic, thinking nothing would come of it. It was a nice shock but it was scary because we were taking it on not knowing if our sector would survive.
"We took on South Lake and just grew from there. Our main focus now is just trying to make people better after the pandemic. We've moved into some oncology treatments as well to help on that side of things."
It's been two years since she added South Lake to her beauty portfolio, and the hard work came thick and fast, with problems arising from finances to stock.
"That was all a real challenge but we've got there now," she added.
"There are many businesses over the years that we've watched close their doors but we've managed to survive. It's a great achievement."
Leanne attributes her success to the strong support she's had behind her every step of the way.
"We couldn't do it alone. I have a great team of girls behind me and a great family network. It's a real big team effort.
"It's really nice to see people supporting us. We're keeping local girls in jobs and it's great to see clients coming back, requesting them and building their network."
Leanne is proud of her reputation to treat every client, regardless of circumstances. Simply Beautiful is one of the only salons in the area that can offer oncology massages to people going through cancer treatment. It was a tough course to go through but this unique selling point means people going through such a tough time won't be turned away.
"It's great that we can treat people at a time when they really need it."
The future seems bright for Simply Beautiful. Between her two sites at Portadown and South Lake, Leanne is dreaming big for her salons.
"I'm really excited to see what the future holds in both salons. Working in South Lake has given me a different view on how things can be in my own salon in Portadown.
"There's loads of exciting things to come. We're going to expand our oncology treatments and over the next few years we are going to work hard in our Portadown salon to try and keep up with the trends.
"We'll try not to let the worry of an incoming recession hold us back.
"If we were able to overcome COVID we should be able to overcome the rest of the problems that come our way.
"We're confident in what's to come with the future. It comes down to hard work and that's something me and the team are definitely not afraid of."
To find out more, head over to Simply Beautiful's Facebook pages for Portadown and South Lake or their South Lake website.
Sign Up To Our Newsletter