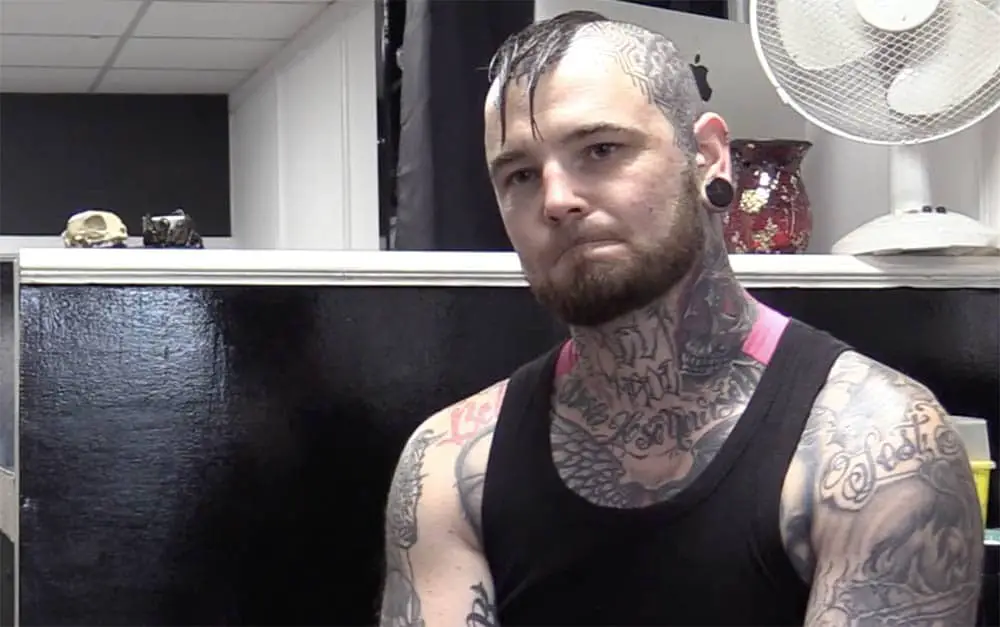 The owner of Armagh's only tattoo studio has opened up about the battles which he has faced both personally and professionally to survive in a city otherwise devoid of ink.
Ritchie Connor, a father of three originally from Banbridge, sat down with Armagh I to talk candidly about the many trials and tribulations which he has had to overcome to get to where he is today.
Primal Ink is now a household name having first opened its doors 11 years ago and remains the only tattoo studio in Armagh, however, Ritchie's story began elsewhere.
Born in Banbridge, Ritchie did not have the best of starts in life growing up in and out of women's aid refuges throughout the island of Ireland.
After leaving home to "become a man" at 17, Ritchie found himself homeless on many occasions.
"I was sleeping where I could, on friend's sofas, sometimes inside, sometimes outside, sometimes under bridges, sometimes there was nowhere to sleep".
Following troubled teenage years, Ritchie found an outlet in tattooing, first with a friend in Banbridge before later opening his own studio in Armagh.
However, many did not take to the Banbridge man setting up in Armagh which resulted in, one night, after an urgent trip to the hospital with his partner regarding problems with pregnancy, every window in his home being smashed.
After this, professionally Ritchie went from strength to strength but found new problems in depression and anxiety, finding himself "losing himself" in his own creation.
Watch this truly honest and open interview with Ritchie in its entirety here…
And don't forget to subscribe to our YouTube channel for more.
Sign Up To Our Newsletter
Sign up to our newsletter for major breaking news stories as they happen – right to your inbox.