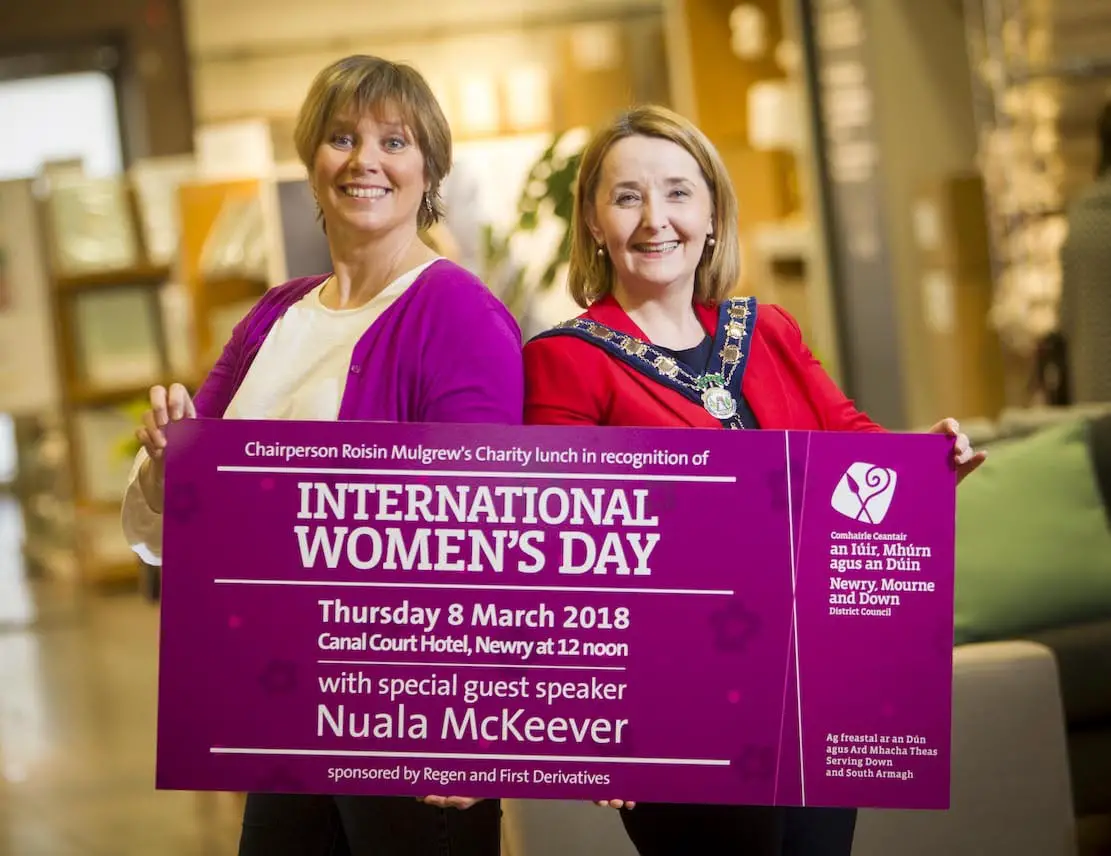 Comic Actress and writer Nuala McKeever will be the guest speaker at the upcoming International Women's Day charity fundraising lunch in the Canal Court Hotel, Newry on Thursday, March 8.
The event is being organised by Newry, Mourne and Down District Council Chairperson, councillor Roisin Mulgrew and the event is an important fundraiser for the Chairperson's three chosen charities namely; Davina's Ark, Mental Health Forum and Women's Aid.
Councillor Roisin Mulgrew said: "Having met with Nuala McKeever, I am confident a most enjoyable time will be had by everyone attending.
"The event has been organised so women can take a few hours out of their usual schedule to mark International Women's Day by relaxing, enjoying good food, good company and having a few laughs together.
"I am delighted to report that the lunch is almost sold out, which is fantastic news for my charities. I particularly would like to thank First Derivatives and Regen for their generous financial sponsorship."
There are a limited number of places remaining so if you wish to be part of this special celebratory lunch, please contact Sheila Kieran at Democratic Services 028 30313141 / sheila.kieran@nmandd.org.
Courts
A football fan who was "full as a sheuch" when he assaulted a steward...

The judge dealing with the case in which a man is accused of bludgeoning...

An apprentice mechanic who bought a car for "stunt and off-road driving" has been...