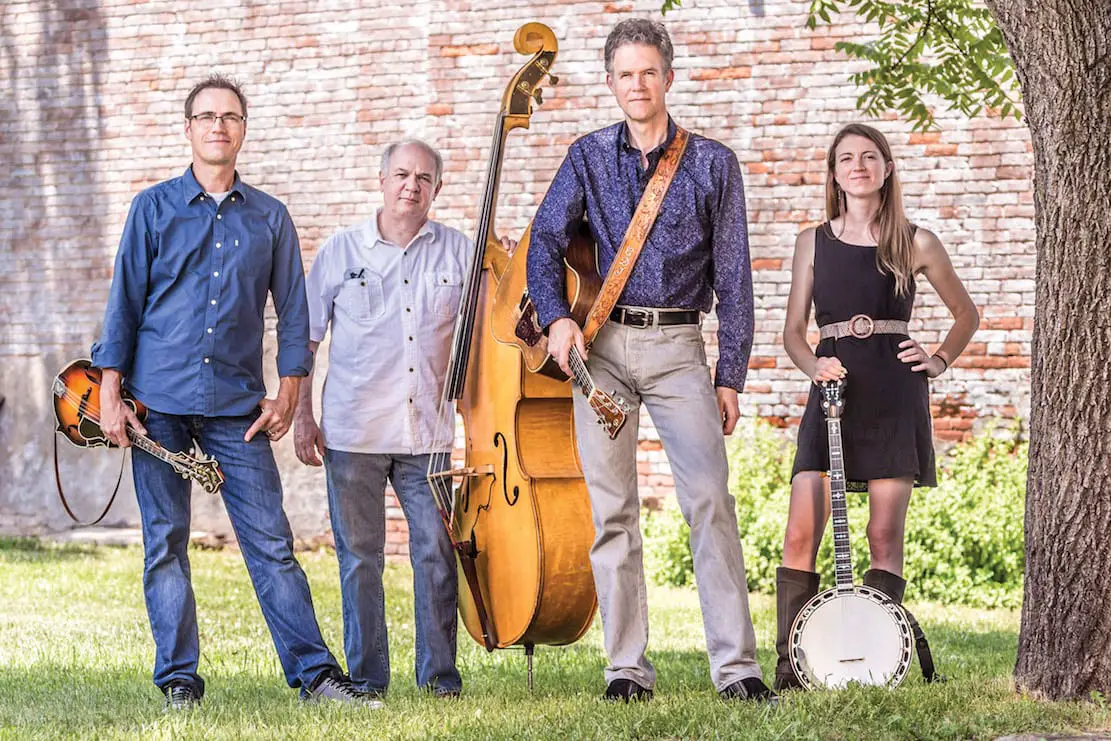 Bluegrass, Jazz and Comedy Drama are all on the bill for the start of March at Armagh's Market Place Theatre.
C21 Theatre Company return on Thursday 1 March with 'May The Road Rise Up', a fast-paced, comedy rollercoaster about a woman who resolves to live life to the full no matter what it flings at her.
When Mia's boyfriend leaves her, she falls into debt and loses her job, but she still stays cheerful throughout our recessionary times.
Mia is aided and abetted by her BFF, wedding singer, Paddy, who can sniff out a party at a hundred yards and, when it comes to acting disabled in the benefits office, he makes Liam Neeson look like an amateur!
Then, one day, Mia lands a new job, driving round Belfast's busy streets, and thinks to herself surely life is on the up. Little does she know, she could be about to get closer to those streets than she ever imagined…
Then on Friday, March 2, Chris Jones & The Night Drivers take to the stage, with some of the most distinctively elegant music to be heard anywhere today, and they're delivering it with a unique blend of dry wit, emotional authenticity and broad humour that's won the loyalty of a growing number of fans.
Steve Martin referred to the Night Drivers as 'some of the best players in bluegrass! Chris Jones' voice is there with the great masters.'
Chris' range of talents took centre stage at the IBMA's Awards Show in 2007, where he earned both a Song Of The Year award, and the organization's Broadcaster Of The Year trophy.
The occasion marked the first time that both music and industry awards have gone to a single person.
Lovers of Jazz are in for a treat on Saturday, March 3, with a performance by jazz guitar legend Jim Mullen, unquestionably one of the all-time greats in the history of the genre.
A five times winner of 'Best Guitarist' in the British Jazz Awards and recipient of a lifetime achievement award in 2015, Jim has worked with US jazz stars including Mose Allison, Jimmy Smith, Jimmy Witherspoon and Teddy Edwards.
With his original and visceral guitar style, Jim will be joined by The Ronnie Greer Organ Band, featuring the complementary guitar playing of Ronnie, Scott Flanigan on Hammond organ, and Dominic Mullan on drums.
Tickets can be booked through the Box Office on [028] 3752 1821, or online at www.visitarmagh.com/marketplacetheatre
And to keep up-to-date with the latest news at the Market Place Theatre, you can follow us on Facebook (www.facebook.com/marketplacearmagh) and Twitter (www.twitter.com/mptarmagh) where you will find all the latest information, special offers and video previews.
Courts
A south Armagh farmer who caused unnecessary suffering to animals has been given a...

A teenager accused of kidnapping and raping a young woman in Armagh has today...

A Lurgan man who repeatedly banged on the windows of a caravan while his...
What's On
Such was the popularity of Duke Special when he performed at the John Hewitt...

Among the most popular events at recent John Hewitt International Summer Schools in Armagh,...