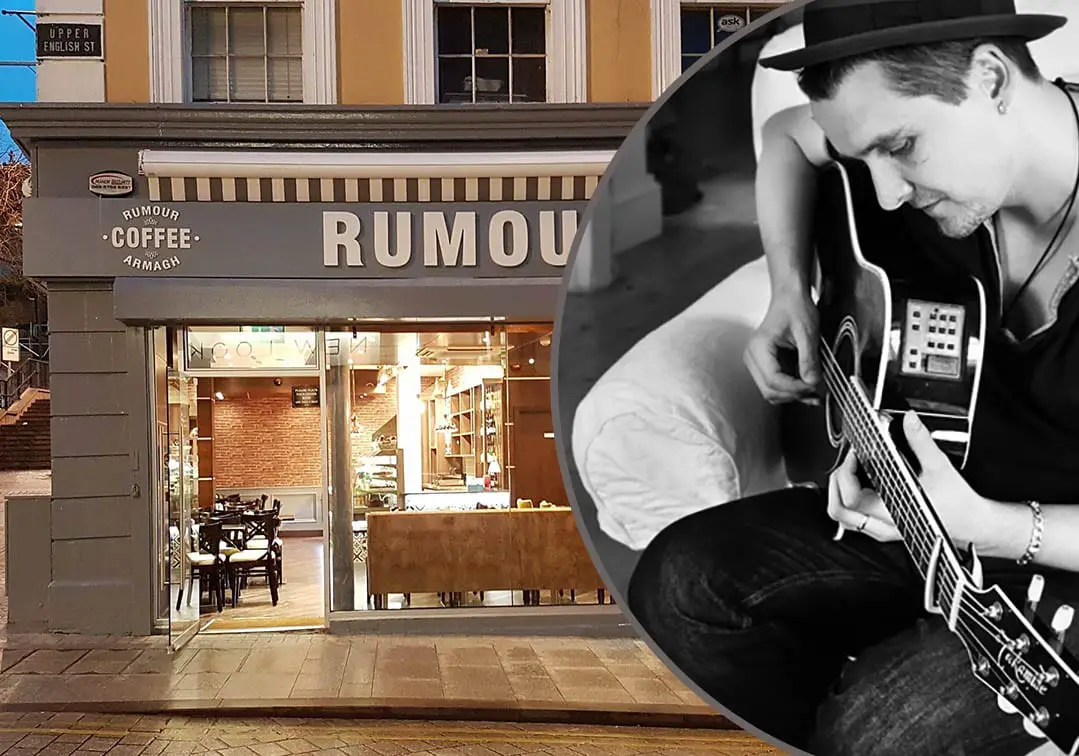 It's the second day of the 7 Hills Blues Fest in Armagh after a successful opening night, culminating in SoulShine Blue live in Viva Bar.
Friday's offering – brought to you by the ABC Council – will see a whopping 18 live performances throughout the day.
And it all begins at 11.30am with the MD Rafferty Music School performing in the Shambles Yard.
There will be a break in the day – for the music at least – before Sean Taylor (below) gets the evening underway at Rumour Coffee in the Georgian heart of Armagh from 7pm.
Don Baker and Rob Strong Band will perform a second night in the Market Place Theatre – that's from 8pm. For tickets to that show, click here.
From 8.30pm Preacher Casey's will be live in the Hole in the Wall, or you could check out Mark Braidner Blues Trio in the Station Bar.
The Dave McHugh Band (Northern Bar), Backbone Blues Band (Red Neds) and 2nd Drawer Down (Upstairs at Uluru) will all be going live from 9pm.
At 9.30pm Clara Rose Band (Charlemont Arms Hotel) and Cold Porter (McKenna's Bar) will be performing.
The evening then ramps up from 10pm with seven bands performing at seven different venues leaving you music lovers with plenty of choice.
Night Hawks (Callan Lounge @ Armagh City Hotel), Freedom 35's (Devlin's Bar), Jackie McAuley (Keegan's Bar), Mark Black Trio (Kelly's Bar), Blue Katz (Rafferty's – Cuchulainn Bar), Blackwood (Victoria bar) and the Brown Notes at Viva.
And from 10.30pm the Pat McManus Band will be live from the bistro Bar at the Market Place Theatre while Rusty Jacks will be blasting the blues at the Railway Bar.
Read more: Your complete guide to 7 Hills Blues Fest in Armagh 2018
Watch: SoulShine Blue at Viva Bar on Friday night
Courts
A Lurgan man who knocked a motorcyclist off balance causing him to fall from...

A Lurgan man who pushed over his parents and ripped his mother's "good bible"...

A self-styled paedophile hunter was escorted from court on Friday after shouting "up the...
What's On
Before the children go back to school, why not treat them with a taste...

The eighth annual 7 Hills Blues Fest rocked into Armagh over the weekend. The...