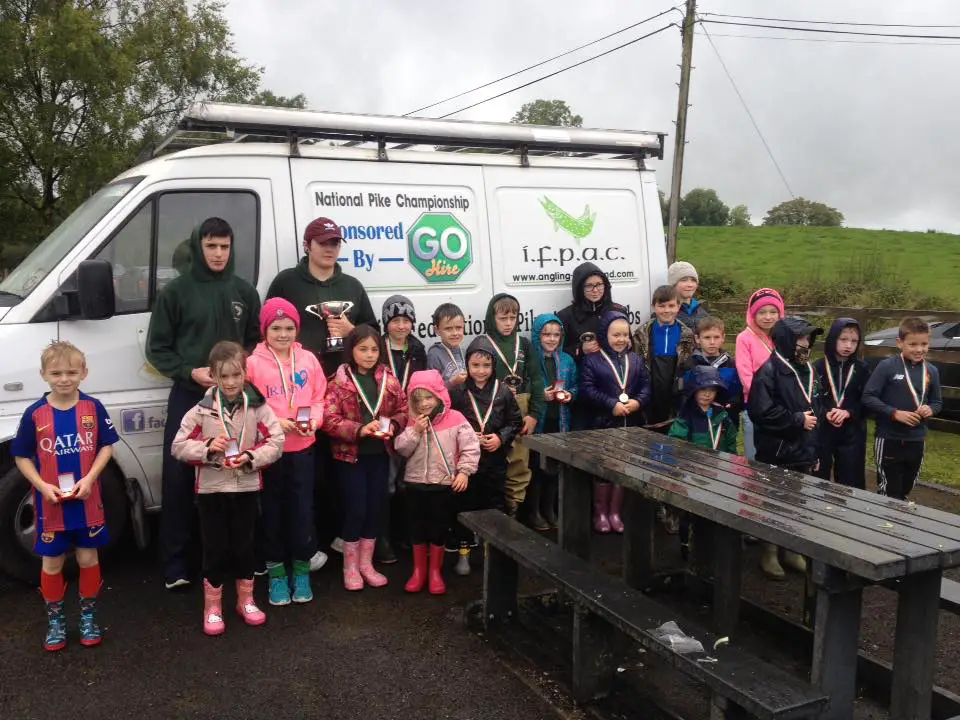 Keady and District Angling Club Juniors enjoyed a great success at this weekend's IFPAC All-Ireland final.
A team made up of Jake Fisher (captain), Clíodhna McKenna, Amy McKee and Jack Lynas were crowned All-Ireland Inter Club champions while another team of Paul Og Sherry (captain) Gemma Fisher, Niamh McKenna, Pádraig McKenna and Naoise McKenna came third.
A brilliant achievement in the inter club section.
In the individual final, Jake Fisher was crowned U-18 All Ireland champion for the third time in four years, a brilliant achievement for an amazing young angler.
In the U-13 section, Paul Og Sherry was crowned All-Ireland champion and he topped off a great day as he also won the top rod on the day with the heaviest pike at 9lb 6oz.
A club spokesperson said: "We are delighted with each and everyone of our junior anglers on what turned out a very wet day!
"While they all went home absolutely drenched, they did so in the knowledge that they were All-Ireland champions in 2017.
"Many thanks to all the parents; grandparents and uncles for taking the juniors to the final today, it was well worth getting soaked for! Many thanks to IFPAC reps on the day as well."
Courts
A Lurgan man who told police "it's a joint" after being cautioned for possession...

A Co Armagh man who saw an attempted murder charge reduced to one of...

A Craigavon man who did not have the relevant insurance to deliver pizza has...
EVENTS CALENDAR
-
-
-
-
-
1
2
3
4
5
6
7
8
9
10
11
12
13
14
15
16
17
18
19
20
21
22
23
24
25
26
27
28
29
30
Entertainment News
As the darker nights draw in, The Market Place Theatre in Armagh is staging...

A darkly comical and deeply moving new play, 'Cracks', takes to the stage at...