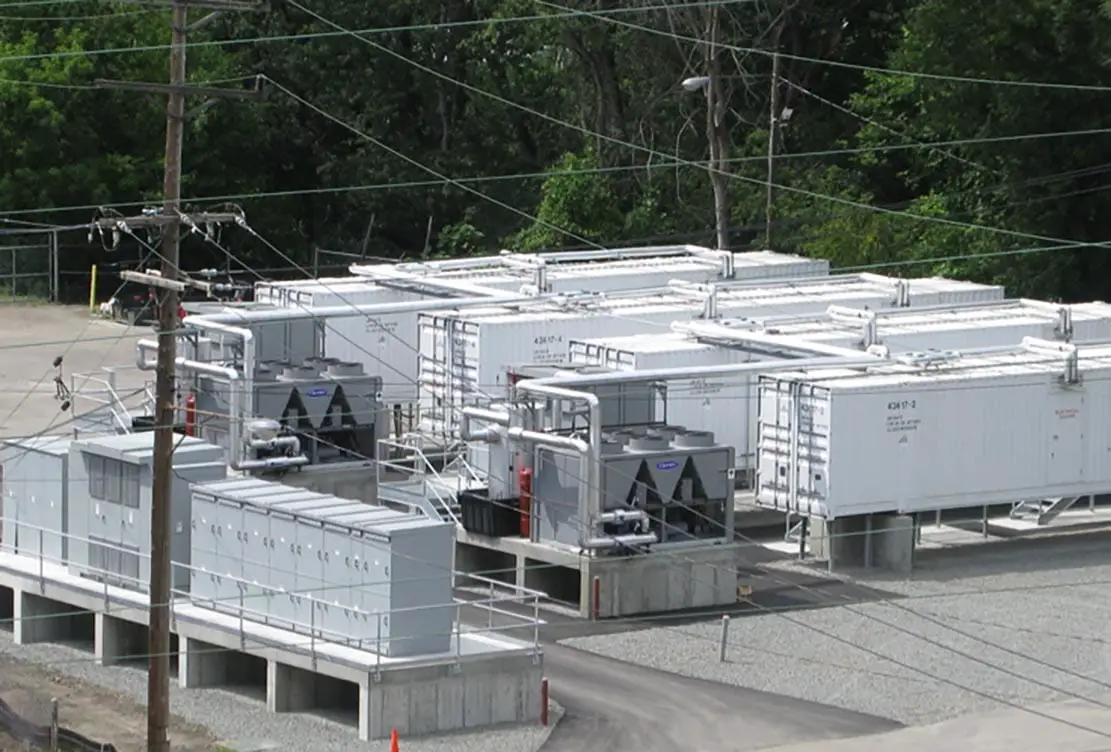 A private investment company has set its sights on building its first energy storage facility in Northern Ireland between Laurelvale and Tandragee.
The Battery Energy Storage System (BESS), as it is known, would be located on farm land immediately adjacent to the NIE Substation for Tandragee.
It is situated on the Portadown Road, and the site has been identified as one of the best potential locations for such a development.
The company – Low Carbon Storage Ireland Ltd – has only two other existing sites in the UK, in Cumbria and Kent, which have been operational since late last year.
There are plans to establish others across the UK and Ireland, with the Tandragee development – if approved – being the first of these.
The unmanned facility would be protected by CCTV cameras to prevent anyone gaining unauthorised entrance.
It would also integrate into the surroundings, according a design and access statement prrepared by a team of town planning consultations.
An application for the development has been submitted to Armagh City, Banbridge and Craigavon Borough Council.
The planning and design statement explains the proposals.
"The proposed BESS is designed as a component of the national electricity grid to stabilise supply and create a more resilient network.
"The facility will store electricity when there is a surplus of generation in the system, and discharge electricity onto the grid when there is a deficit of generation.
"Such facilities are recognised to form an essential element of a modern electricity network in the context of the large-scale deployment of renewables energy generation."
The BESS would be enclosed in a compound of around two acres.
Components are laid out in a geometic sequence, and battery units held within a series of metal shipping containers.
Ventilation systems are required to regulate the temperatures of the batteries and various electrical and control equipment would be housed within "ancillary buildings" on site.
The statement explains that access to the site would be directly off the Portadown Road and new hedgerows planted around the periphery.
And the statement adds: "The compound is surrounded by a security fence to prevent unauthorised access. Security cameras and infrared detection systems will also be deployed to secure the site."
The developer – Low Carbon Storage Ireland Ltd – is described as a "leader in the development of energy storage sites in the UK".
It had commissioned a study of the Northern Ireland grid to determine where "storage infrastructure was required and viable".
The planning consultants' documents reveals: "The Tandragee site was identified as one of the top four 'high viability' locations for a new energy storage facility."
The proposal is described as a "relatively new type of development" which is not specifically accounted for in any Local Area Plan.
For that reason, an informal meeting took place with council planning officials in mid-May to explain the concept and draft proposals.
This has now followed with the submission of a full application for the facility, which would link to the national grid via underground cables.
The proposals are due to be publicly advertised next week when people will have the chance to make their opinions known prior to a determination being made.
Main image for illustration purposes only.
Courts
A Moy man who drove his girlfriend's car whilst she was on holiday has...

A Lurgan man who failed to complete his 150 hours of community service has...

An Armagh man who failed to pass his test three times has been handed...
EVENTS CALENDAR
-
-
-
-
-
1
2
3
4
5
6
7
8
9
10
11
12
13
14
15
16
17
18
19
20
21
22
23
24
25
26
27
28
29
30
Entertainment News
A darkly comical and deeply moving new play, 'Cracks', takes to the stage at...

Dead funny comedy awaits theatregoers at Armagh's Market Place Theatre on Wednesday, September 19...