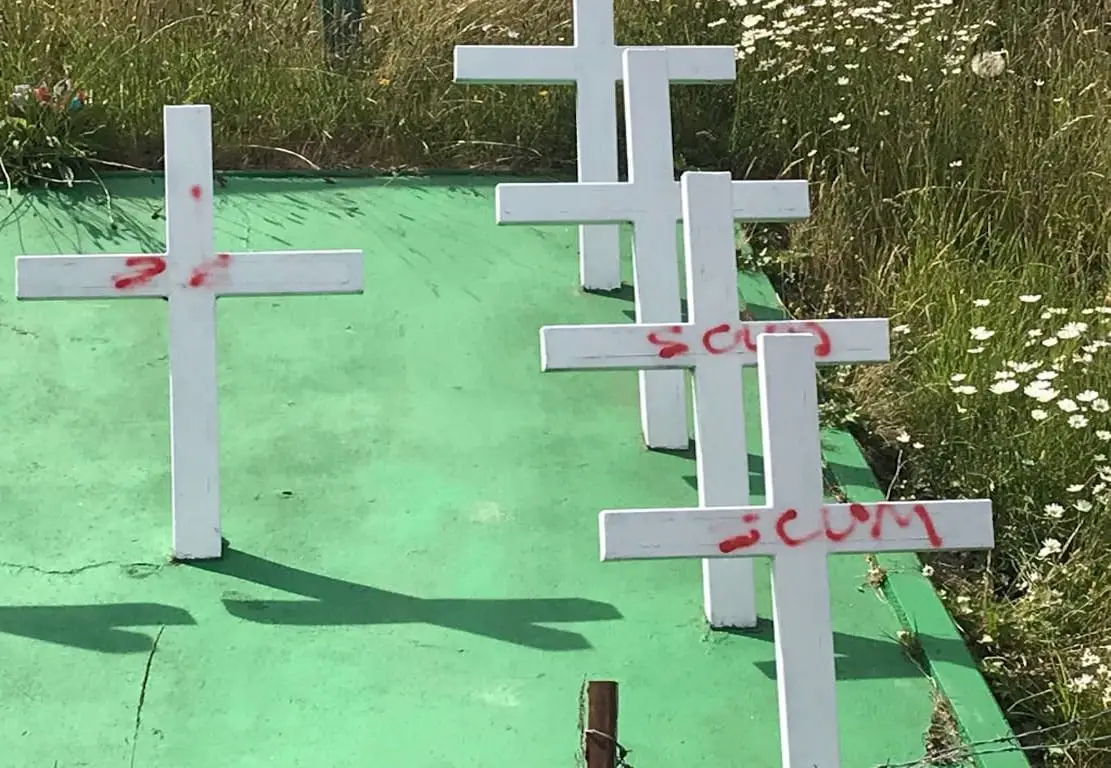 A series of "co-ordinated" attacks have taken place on memorials in south Armagh.
Sinn Féin MLA Megan Fearon has described the series of attacks on 1981 Hunger Strike Memorials as outrageous.
The attacks took place overnight at 1981 Hunger Strike memorials at Fords Cross Silverbridge, Meigh village and on the Newry A1 Bypass.
The south Armagh MLA said: "These outrageous attacks are viewed by most as clearly coordinated deliberate attempts to insult and antagonise.
"All memorials should be treated with dignity and respect and should not be targeted in this way.
"I have no doubt that the republican community here will rise to the occasion and restore the monuments to their original states.
"I would call on people not to be lured into a situation where they feel they must respond to this act, that is not to the benefit of republicans."
The Sinn Féin elected representative concluded: "All memorials should be respected and treated with the respect and dignity they deserve.There can be no place for these incidents around monuments, memorials and other places where people remember their dead."
Courts
A Craigavon man who did not have the relevant insurance to deliver pizza has...

A Moy man who drove his girlfriend's car whilst she was on holiday has...

A Lurgan man who failed to complete his 150 hours of community service has...
EVENTS CALENDAR
-
-
-
-
-
1
2
3
4
5
6
7
8
9
10
11
12
13
14
15
16
17
18
19
20
21
22
23
24
25
26
27
28
29
30
Entertainment News
A darkly comical and deeply moving new play, 'Cracks', takes to the stage at...

Dead funny comedy awaits theatregoers at Armagh's Market Place Theatre on Wednesday, September 19...