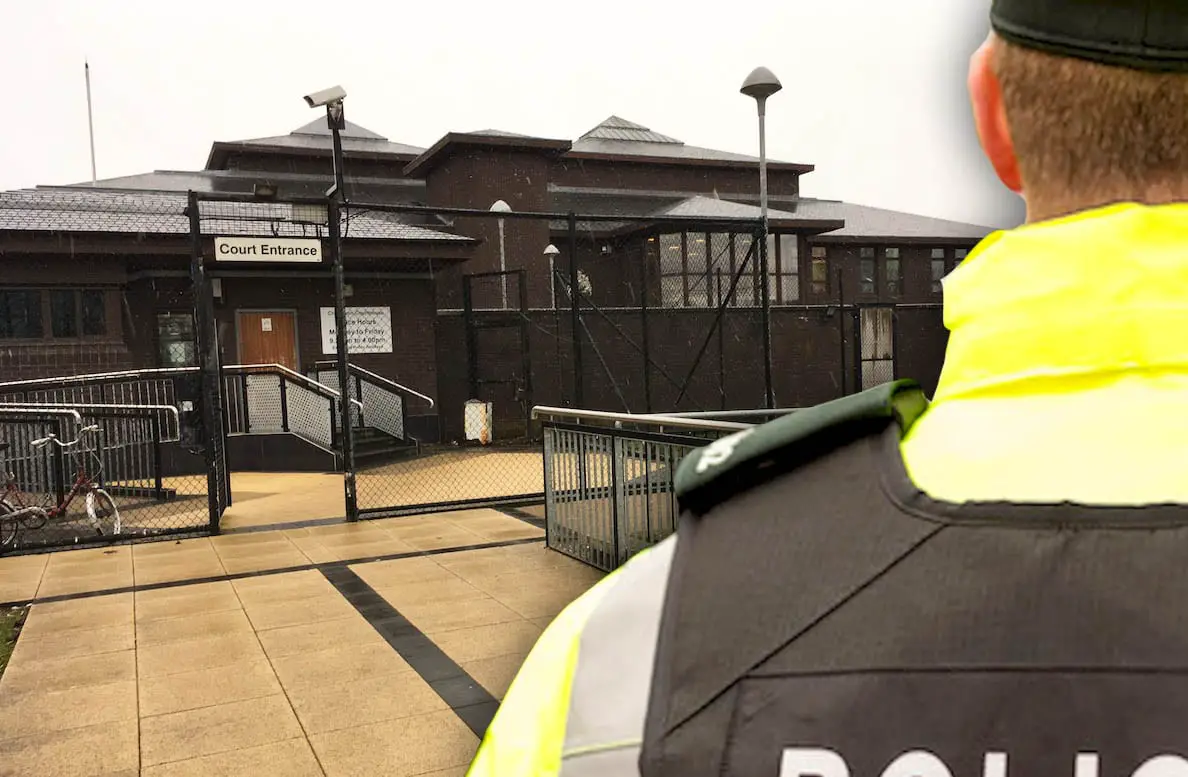 A Portadown weightlifter who has "proven he can stay out of trouble" during his nine-month deferral has been handed an eight-month suspended prison sentence.
Gareth Courtney, 31, of Ashfield Manor, appeared at Craigavon Magistrates' Court on Friday charged with three counts of disorderly behaviour.
The first offence dated back to May 7, last year, at Portadown Police Station, when the defendant was kicking the gate and acting aggressively towards two women.
It was heard Courtney began kicking nearby vehicles and when the first officer approached he shouted at them, "I'm going to kill you".
The prosecution stated it took five or six officers to restrain the defendant on this occasion.
The other charges relate to events which occurred on March 5, also last year, when police, on routine patrol, spotted the defendant at a doorway in Ashfield Manor.
As they approached, they noted he appeared intoxicated through drugs or alcohol, before he began shouting and swearing at them.
When cautioned the defendant continued to shout profanity, but arrested by officers who took him to Craigavon Area Hospital, with fear for his mental health.
Whilst in the hospital Courtney was aggressive towards patients and staff. He then proceeded to bang his head off a wall.
The defendant had his limbs restrained for his own safety and was later returned to his home.
Defence counsel conceded that Courtney has "underlying mental health problems" which are deteriorated by alcohol.
They added that he was now compliant with medication and was limiting his alcohol, although the defendant realised it better if he were sober.
Court heard that Courtney was a weightlifter which defence insisted made him "difficult to handle" when he "threw himself around".
When question by District Judge Kelly about anabolic steroids, defence stated their client maintains that he is not a user.
Judge Kelly told the defendant that he had "stuck to his end of the bargain" and "proven he could stay out of trouble".
She added that he had also realised "what could aggravate his behaviour".
Courtney was sentenced to eight months in prison suspended for two years.
Courts
A Portadown man who twice gave police false claims to insurance has been fined...

An Armagh man who is due to begin a community service order for drink driving...

An Armagh man has been convicted of a litany of offences, including common assault...
What's On
The Market Place Theatre in Armagh is the place to be this summer as...

Armagh Craft Fair returns for the eighth year to the wonderful surroundings of The...