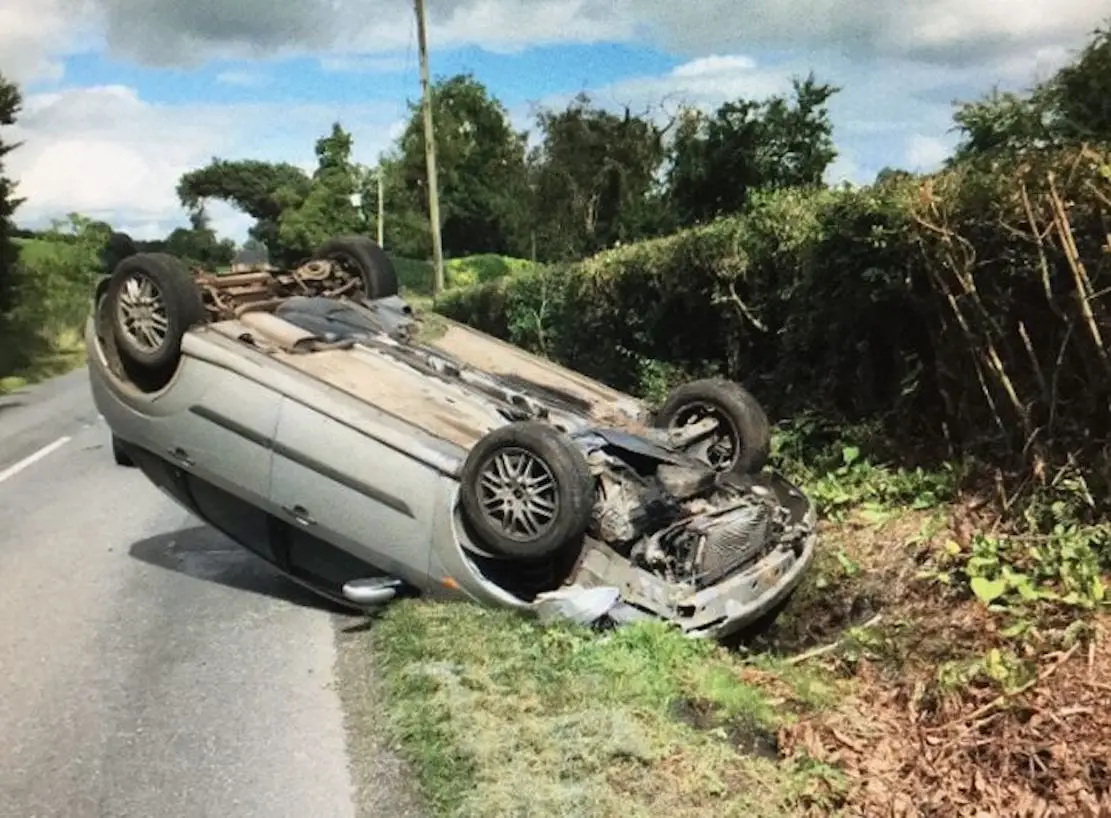 The driver of this car miraculously walked away from this wreckage without serious injury on the outskirts of Dungannon on Saturday afternoon.
The one vehicle collision happened on the Carnteel Road, close to the Armagh border.
Despite his injuries the driver was arrested close to the scene for a number of motoring offences.
A PSNI spokesperson explained: "There are many ways for us to detect drivers who don't bother with insurance, MOT or tax and we do this on a daily basis. Sometimes people like to make it easy for us and put the car on its roof like this example on the Carnteel Road.
"Thankfully nobody was seriously injured but it does not take much imagination to think what might have been.
"Undocumented cars present a real risk on the roads because what the driver is saying, before they even set off on their journey, is that they just don't care about their responsibilities to other people or themselves.
"They are far more likely to be involved in crashes or other offending behaviour.
"The driver in this case was arrested and can expect a Court date soon and before anyone asks their driving licence didn't come from a lucky bag they just didn't have one of those either."
Courts
A Richhill woman who was caught gulping mouthwash before she was pulled over by...

A man who stole two bottles of Buckfast from a local off-licence whilst on...

A Portadown couple have both been handed six penalty points after the wife allowed...
EVENTS CALENDAR
-
-
-
-
-
1
2
3
4
5
6
7
8
9
10
11
12
13
14
15
16
17
18
19
20
21
22
23
24
25
26
27
28
29
30
Entertainment News
A darkly comical and deeply moving new play, 'Cracks', takes to the stage at...

Dead funny comedy awaits theatregoers at Armagh's Market Place Theatre on Wednesday, September 19...