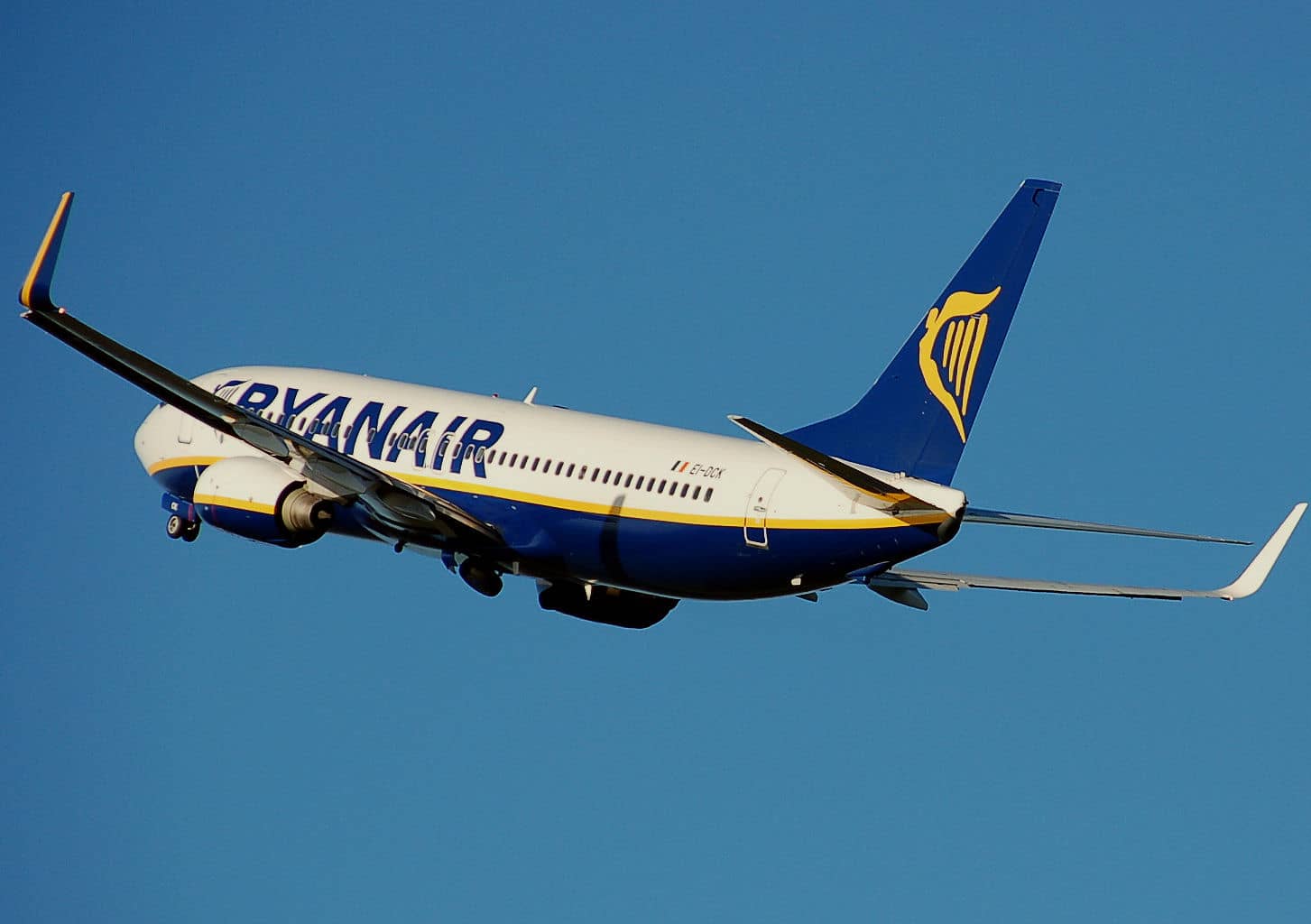 Ryanair will no longer allow two free carry-on bags on its flights.
And it is also reducing checked-bag fees.
It says the move is part of its 'Always Getting Better' programme and it is hoped to make savings and lessen delays.
Today (Wednesday), it announced new reduced checked bag fees (and increased check-in bag sizes) to encourage more customers to check in bags and reduce the number of customers with two bags at the boarding gates.
As too many customers are availing of Ryanair's improved two free carry-on bags service, and with high load factors (97% in August), the airline says there is not enough overhead cabin space for this volume of carry-on bags, which is causing boarding and flight delays.
To encourage more customers to check-in some bags and reduce the volume of carry-on bags, Ryanair will introduce the following bag policy changes on all flights from November 1 next:
The check-in bag allowance will increase from 15kg to 20kg for all bags
The standard check-in bag fee will be cut from €/£35 to €/£25 for this 20kg bag
Only Priority Boarding customers (including Plus, Flexi Plus & Family Plus) will be allowed to bring two carry-on bags on the aircraft*
All other (i.e. non-priority) customers will only be allowed to bring one smaller carry-on bag on board the aircraft, while their second (bigger) wheelie bag must be placed in the hold (free of charge) at the boarding gate.
Ryanair's Kenny Jacobs said: "These bag policy changes will cost Ryanair over €50m p.a. in reduced checked bag fees. However, we believe offering bigger bags at reduced fees will encourage more customers to consider checking-in a bag, which will reduce the high volume of customers we have with two carry-on bags at the boarding gates, which is causing flight delays due to large numbers of gate bag and cabin bag offloads.
"We hope that by restricting non-priority customers to one small carry-on bag – their  wheelie bag must be placed in the hold, free of charge at the boarding gate – this will speed up the boarding of flights and eliminate flight delays being caused by not having sufficient overhead cabin space on busy flights to accommodate over 360 (182 customers x 2 bags) carry-on bags.
"These lower bag fees and increased bag size allowances will come into play for all bookings for travel after 1st November, and we hope our customers will enjoy the savings of our new simplified bag policy."
* Priority Boarding can be purchased for just €/£5 at the time of booking or added to a booking for €/£6 and is available up to one hour prior to scheduled departure.
Courts
A south Armagh farmer who caused unnecessary suffering to animals has been given a...

A teenager accused of kidnapping and raping a young woman in Armagh has today...

A Lurgan man who repeatedly banged on the windows of a caravan while his...
What's On
Such was the popularity of Duke Special when he performed at the John Hewitt...

Among the most popular events at recent John Hewitt International Summer Schools in Armagh,...