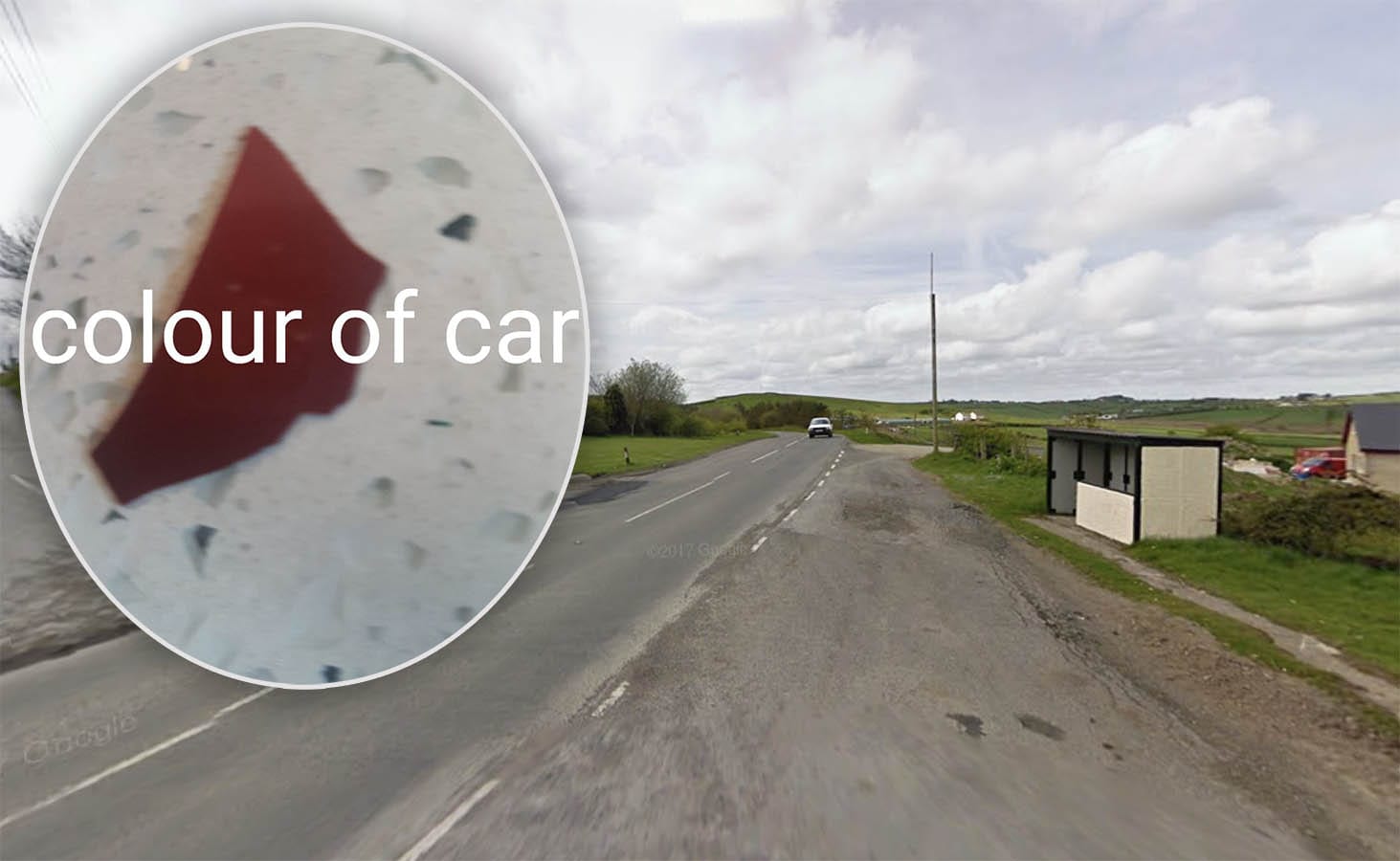 A man was knocked unconscious after a car smashed into his stationary vehicle near Newtownhamilton on Sunday evening.
The man was kneeling down at the rear of his vehicle, securing it to a trailer at the side of a road, when another car crashed into the front of it.
The man was knocked unconscious from the impact, which forced the car back and banging his head.
It is understood the 'red' car came from the Tate Road direction, towards the main A28 Newtownhamilton Road on Sunday evening (February 11) some time between 5.45 – 6.30pm.
Sharing a post online, Paula McVerry, said the man "was standing outside of his vehicle beside the bus stop adjusting the straps on his trailer when the red Peugeot impacted his vehicle."
She added: "He received a bang to his head and the force sent him into the side of the bus stop.
"The car left probably not knowing there was somebody on the other side unconscious.
"After he came around and managed to crawl to the side of the road, a lady stopped and helped him to his feet. He was in total shock and he is still in hospital.
"If anybody has any information of any kind it would be greatly appreciated."
Police are investigating the incident and anyone with information should call 101.
Courts
A Co Armagh pensioner accused of stabbing another man in the face and neck...

A Lurgan man who kicked an eight-month pregnant nurse at Craigavon Area Hospital and...

A Co Armagh man accused of violently bludgeoning a defenceless puppy to death with...
What's On
Following their first visit to The Market Place Theatre last October with a sold-out...

The Market Place Theatre in Armagh is the place to be this summer as...