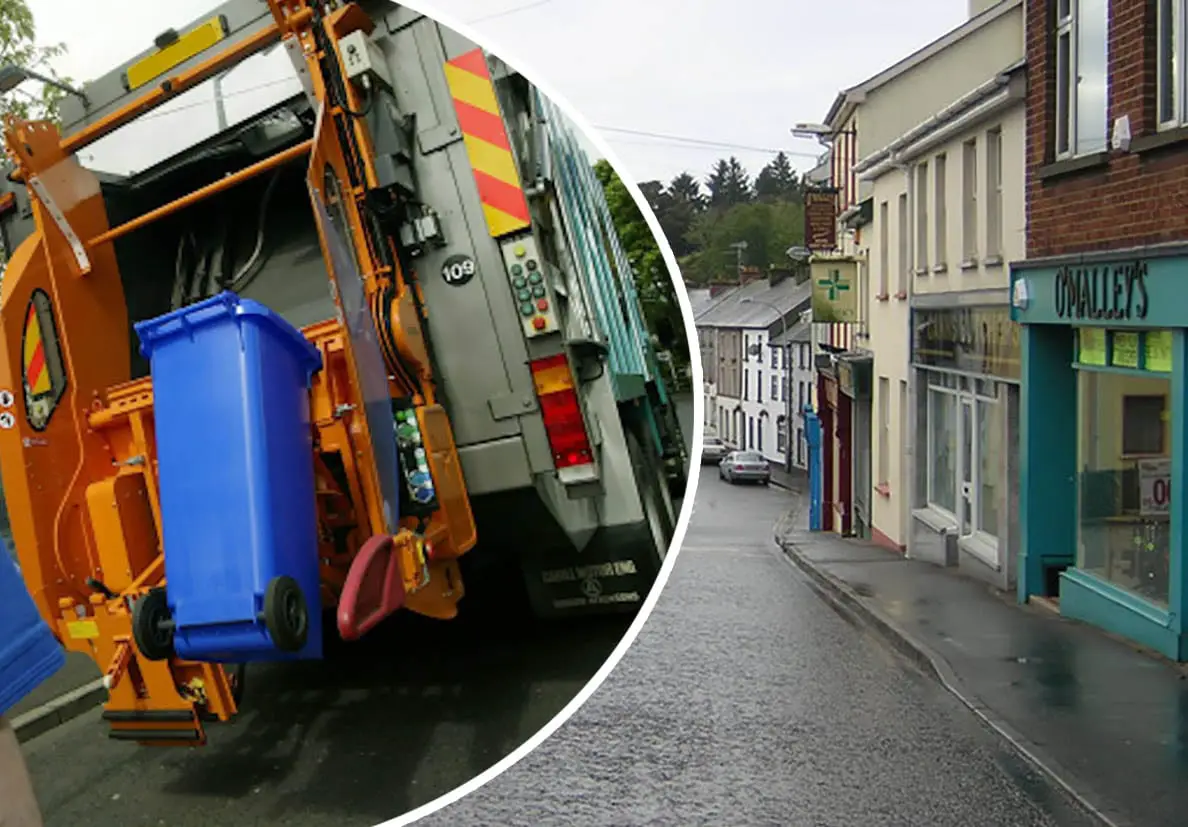 Police could be asked to accompany bin lorries in Newtownhamilton amid claims council staff were forced to lock themselves in their vehicle after being faced by "aggressive residents".
The situation this week has been "building for months", according to one local councillor.
Bins in Dungormley, Armagh Street, Blaney Hill, Lir Grove and the Fold were not emptied this week.
Councillor Barra Ó Muirí said the decision was taken after a refuse collection vehicle and the bin men working on it were "attacked last Tuesday".
It happened, he said, at Armagh Street, the bottom of Dundalk Street and on Blaney Hill.
Councillor Ó Muirí said he had contacted the head of refuse collection after the incident and had been informed of a volatile situation over recycling issues.
"It is reported that one of the leased properties on Armagh Street have been contaminating their blue bin, and when the bin men don't empty it, the residents get aggressive," claimed the Sinn Fein representative.
"On Tuesday, a car hemmed the bin lorry in and several men began thumping the lorry and trying to get at the driver.
"They report that they are only doing a job and shouldn't have to feel threatened at work, and that they won't be returning to Newtown in a hurry.
"I've stated that ratepayers pay to have their bins emptied and that an entire community shouldn't be punished for the actions of a few."
Councillor Ó Muirí said he will contact the PSNI and ask that police work with bin collection to ensure that the bin men "eel safe in Newtown".
Promising to keep residents and public updated on developments he also added: "I've asked that a leaflet be distributed to those rented properties in Newtown where residents may be unsure about recycling."
Courts
A strong man competitor found with a 5,000-volt stun gun in the back of...

A woman has been cleared of careless driving with a judge saying: "I cannot...

A Lurgan man who damaged a woman's front door over what his defence counsel...
EVENTS CALENDAR
-
-
-
-
-
1
2
3
4
5
6
7
8
9
10
11
12
13
14
15
16
17
18
19
20
21
22
23
24
25
26
27
28
29
30
Entertainment News
A darkly comical and deeply moving new play, 'Cracks', takes to the stage at...

Dead funny comedy awaits theatregoers at Armagh's Market Place Theatre on Wednesday, September 19...