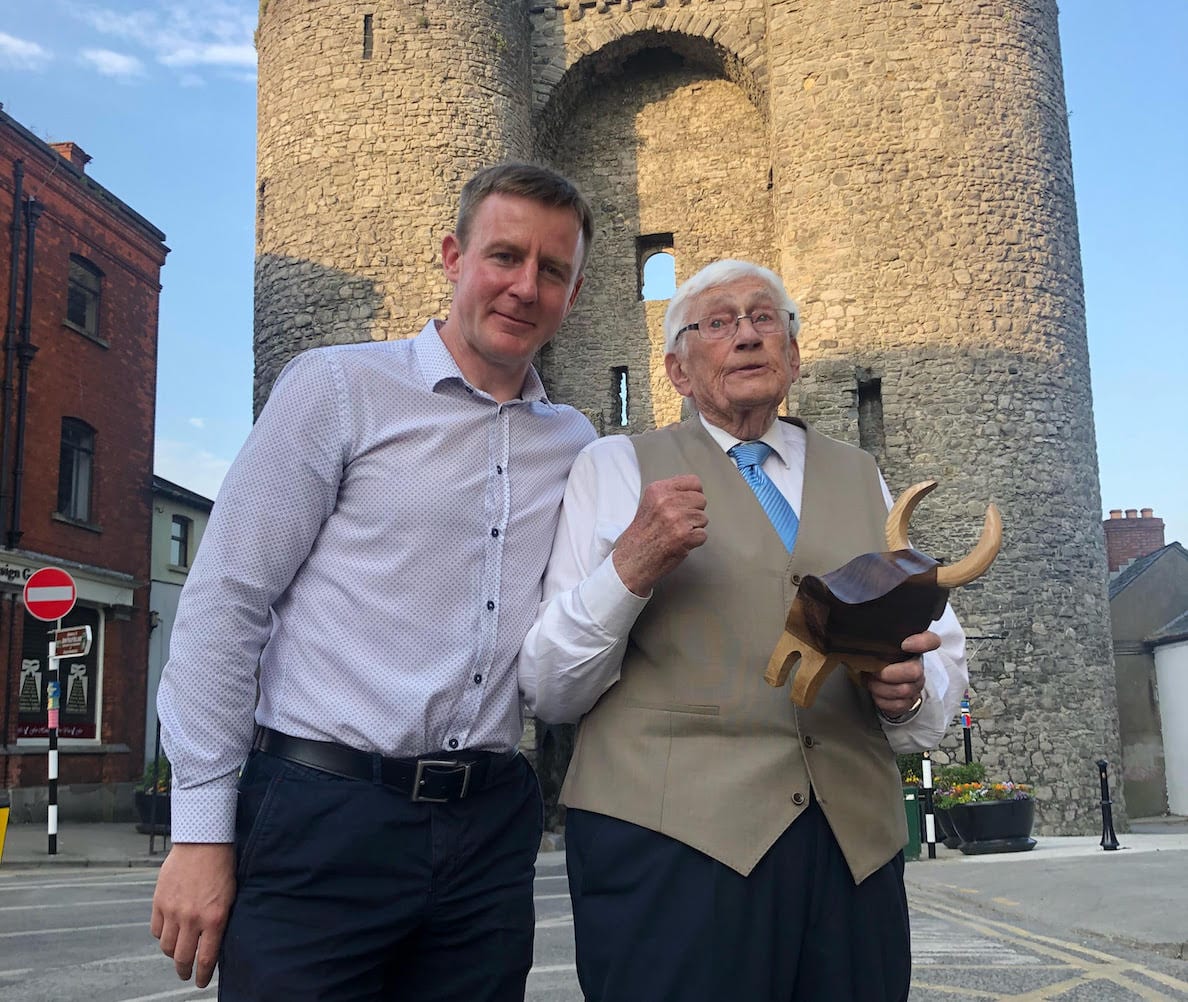 Former deputy leader of the SDLP Seamus Mallon was conferred with the freedom of Drogheda on Friday night.
The 81-year-old from Markethill given the honour in a ceremony at the Highlanes Gallery by Mayor Pio Smith.
SDLP MLA Justin McNulty said that it was a privilege to attend the ceremony, an honour, he said, was "more than deserved".
"With strong links between Armagh and Drogheda, this is a fitting tribute to the hard work that Séamus has dedicated his life to," said Mr McNulty.
"Séamus Mallon's courage in standing up to violence and fighting for justice, and his unswerving commitment to peace and reconciliation was a shining light during the darkest of times in the North.
"We live in peaceful times because of the tireless and fearless work of Séamus and the sacrifices he made as one of the key peace builders and architects of the Good Friday Agreement.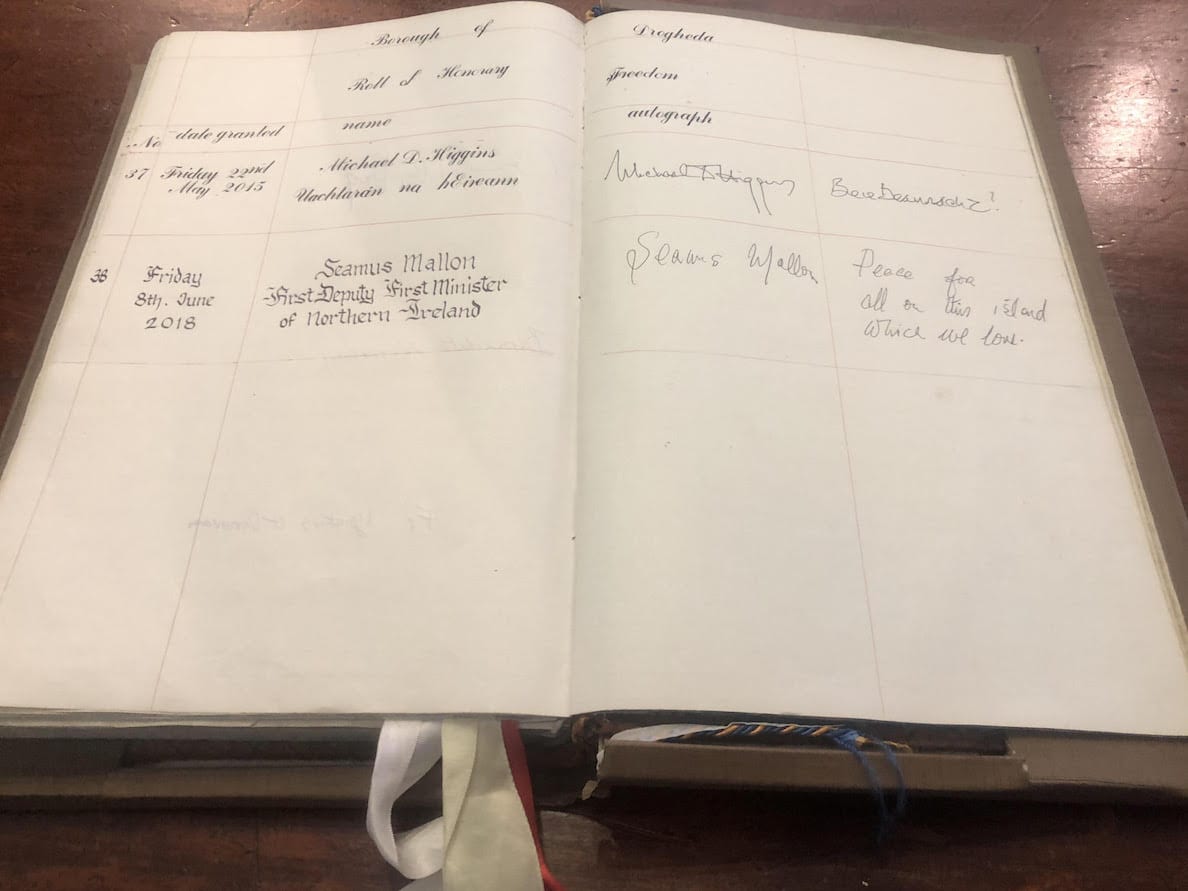 "Through his integrity, his courage and his predisposition for calling things exactly as they are, he continues to be a fierce advocate for peace and reconciliation."
He added: "On a personal level, Séamus Mallon is one of my political heroes. His honesty, compassion, forthrightness, and fearlessness in the face of intimidation are the epitome of all that is good in Irish politics.
"His determination to do the right thing and to fight for what is just and fair inspires me and many others."
Séamus received a Táin Bó Cúailnge Sculptor carved from centuries old oak to mark his becoming a Freeman of Drogheda.
Courts
A man who had to be moved to three separate cells for his own...

A Dungannon man who was found to be over the legal drink drive limit...

A man was caught in possession of Class A, B and C drugs after...
EVENTS CALENDAR
1
2
3
4
5
6
7
8
9
10
11
12
13
14
15
16
17
18
19
20
21
22
23
24
25
26
27
28
29
30
31
Entertainment News
The Market Place Theatre in Armagh is set for a spooktacular week of thrilling...

Rising band The Sherlocks wowed a packed house with an intimate gig in Armagh...