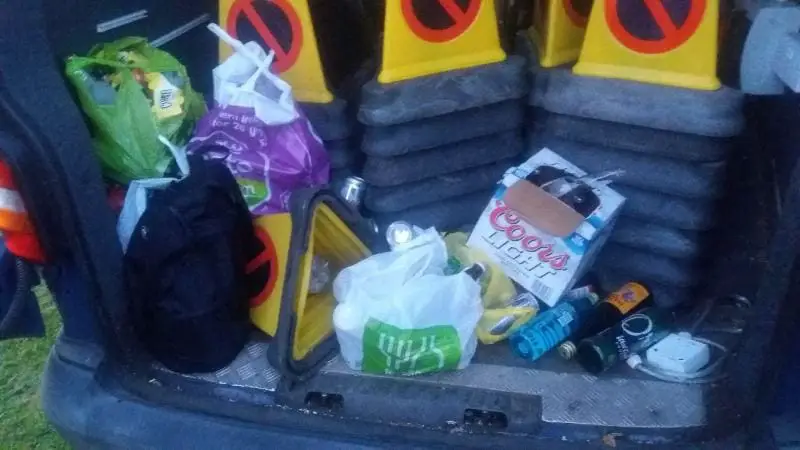 The police have put on show alcohol seized from minors and others breaking public drinking bylaws in Markethill tonight.
Thousands were in the town for the annual Kilcluney Volunteers Flute Band parade.
The band had earlier made pleas for people to respect public drinking bylaws which the vast majority adhered to.
But the PSNI in Armagh posted an image on social media and stated: "This will now be disposed of, more than likely down the station drain.
"This stuff costs money that you could put to better use if all in attendance complied with the law. We would prefer not to intervene and everyone could enjoy what was successfull event with a large crowd and no major incidents so far.
"Let's hope it stays that way and everyone gets home safe."
Fergal Keenan – SONI Agricultural Liaison Officer
Courts
A Co Armagh company was today fined and sentenced at Newry Crown Court after...

A Polish woman who bought a car from her former employer despite having no...

A defence solicitor said it would be "bizarre behaviour to buy two cars and...