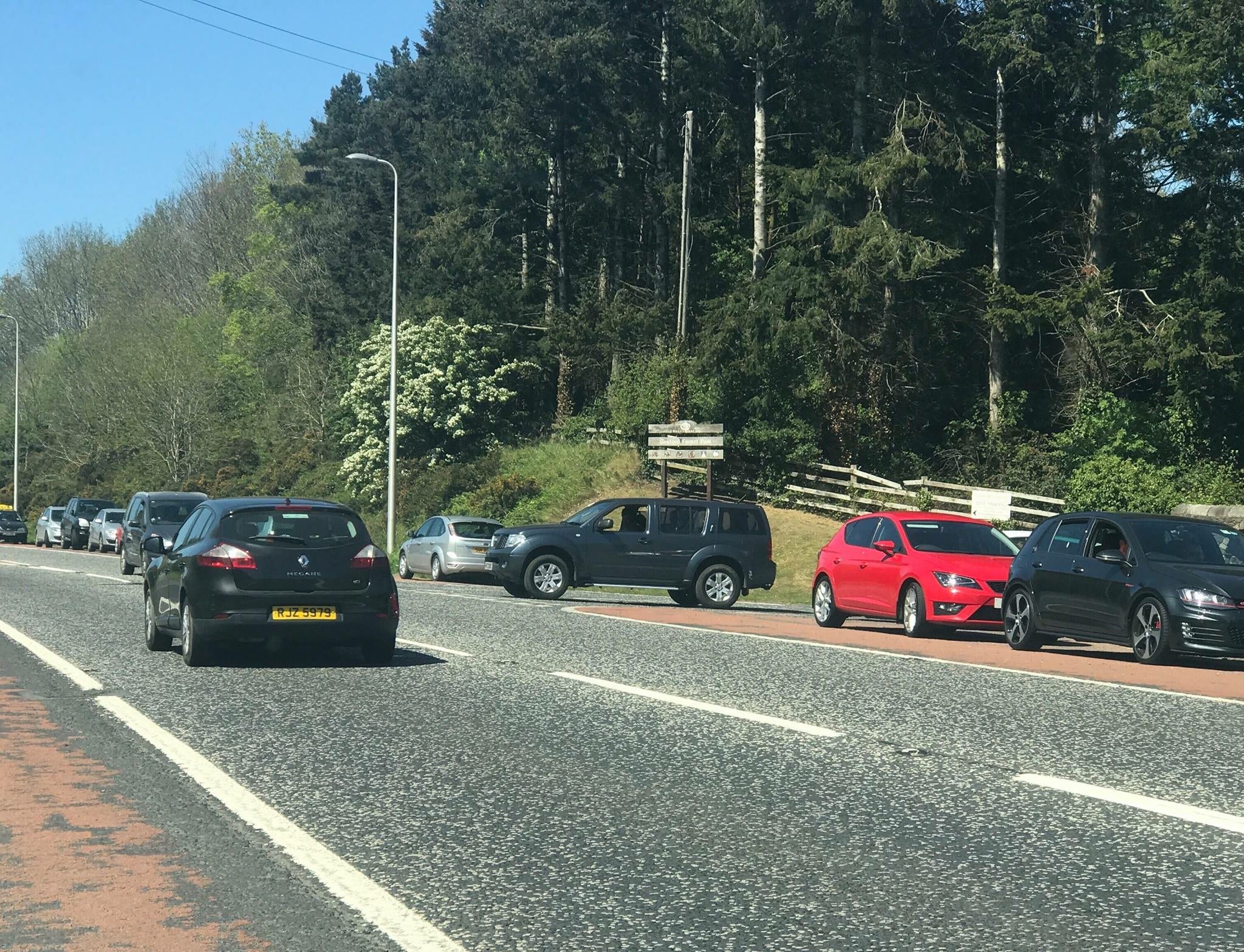 The hard should directly outside the entrance to Gosford Forest Park will be coned off for an initial one month period.
Police are taking action to a problem which has plagued the park for years.
Many Gosford users have long opted to avoid the nominal entrance fee for cars to park on the grounds, instead abandoning their vehicles on the hard shoulder.
Motorists have continued to ignore the numerous police warning.
But this weekend saw police deploy cones on both hard shoulders, either side of the main A28.
"The hard shoulder on BOTH sides of the road will be coned off for an initial one month period to see if we can do something about the age old problem of people parking like idiots," PSNI Armagh posted on Facebook.
"Too often there have been near misses as vehicles coming out are left with their line of sight blocked and pedestrians are forced onto the road.
"For those who think they'll chance it, we're doing something we don't normally…we're working with the Red Coats!
"Starting today for the Armagh Show, there will be police AND traffic wardens keeping an eye on it and issuing tickets to those who ignore the cones.
"Don't move them, chuck them, or otherwise touch them. This is purely about road safety, so think about others before you get stroppy about it.
"If it works, it may stay, but only time will tell."
Courts
A man who had to be moved to three separate cells for his own...

A Dungannon man who was found to be over the legal drink drive limit...

A man was caught in possession of Class A, B and C drugs after...
EVENTS CALENDAR
1
2
3
4
5
6
7
8
9
10
11
12
13
14
15
16
17
18
19
20
21
22
23
24
25
26
27
28
29
30
31
Entertainment News
The Market Place Theatre in Armagh is set for a spooktacular week of thrilling...

Rising band The Sherlocks wowed a packed house with an intimate gig in Armagh...