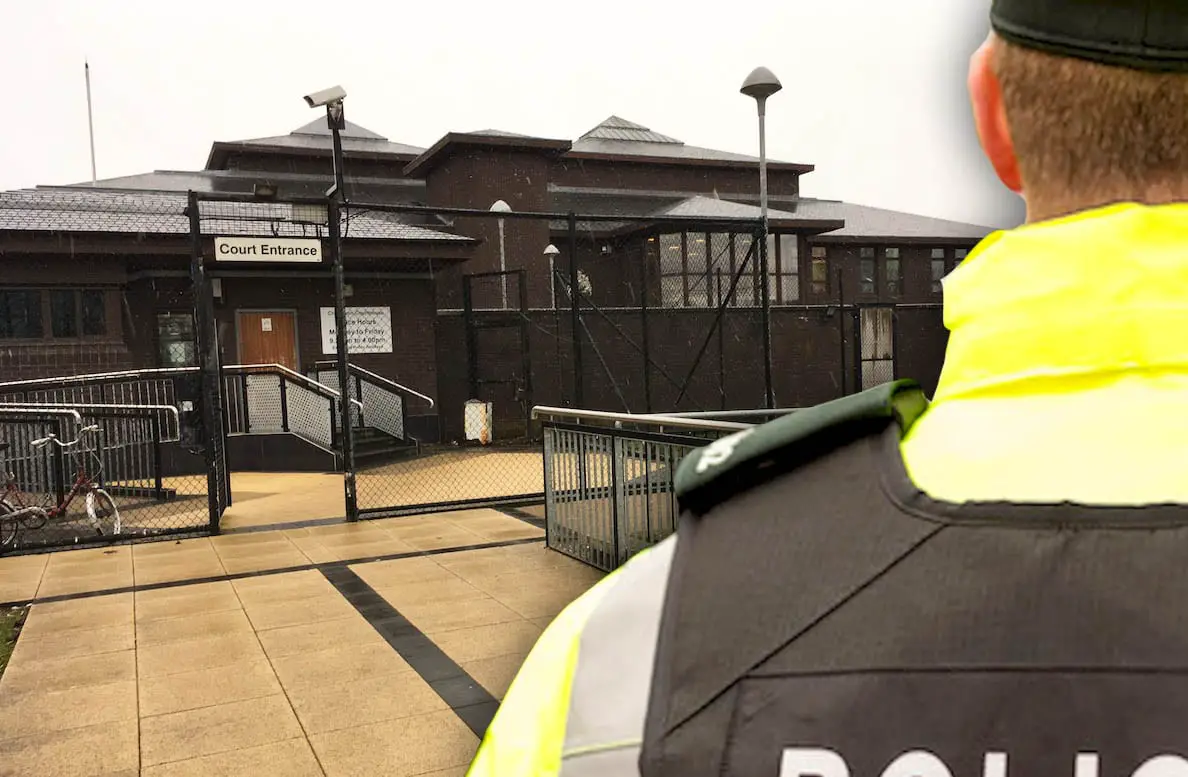 A Lurgan man who damaged a woman's front door over what his defence counsel described as "modest neighbour problems" has been handed a £300 fine.
The 27-year-old's representation stated: "In the cold light of day this was not a major problem, but this changed over an evening's drinking".
Sean McKenna, 27, of Dill Avenue, pleaded guilty to criminal damage at Craigavon Magistrates' Court on Monday.
It was heard on December 30 police were contacted by the injured party who stated two men, one of which was the defendant, had damaged her front door.
She said the men had hit the door with wooden planks and metal pins for around eight minutes.
The injured party also stated that a fence in her garden was missing several planks of wood.
Court heard an imprint of a Nike trainer was left at the scene, which along with a description, led to the identification of McKenna.
Officers noted extensive damage to the door with both of its glass panels being cracked.
Defence counsel stated: "You never know how the court is going to take these types of events which happen with certain levels of intoxication".
He added that this was accepted to be a "frightening episode" but had spiralled beyond "modest neighbour problems" during heavy drinking over the holiday period.
District Judge Bernie Kelly tackled this saying: "I take it this man is unemployed, so his holiday period is all year long".
Defence counsel explained: "In the cold light of day this was not a major problem, but this changed over an evening's drinking".
Judge Kelly told the defendant: "This is your first charge for offences of this type and I hope this will bring an end to it".
McKenna was ordered to pay a fine of £300, along with the offender's levy of £15, within 16 weeks.
Courts
A Craigavon man who assaulted his now ex-partner twice in quick succession has been...

A Portadown man has been given six months to show a judge he has...

A Portadown teenager who chased several people with a hatchet has been sentenced to...
EVENTS CALENDAR
1
2
3
4
5
6
7
8
9
10
11
12
13
14
15
16
17
18
19
20
21
22
23
24
25
26
27
28
29
30
31
Entertainment News
Rising band The Sherlocks wowed a packed house with an intimate gig in Armagh...

Armagh will once again celebrate its storied past this November with its four-day Georgian...