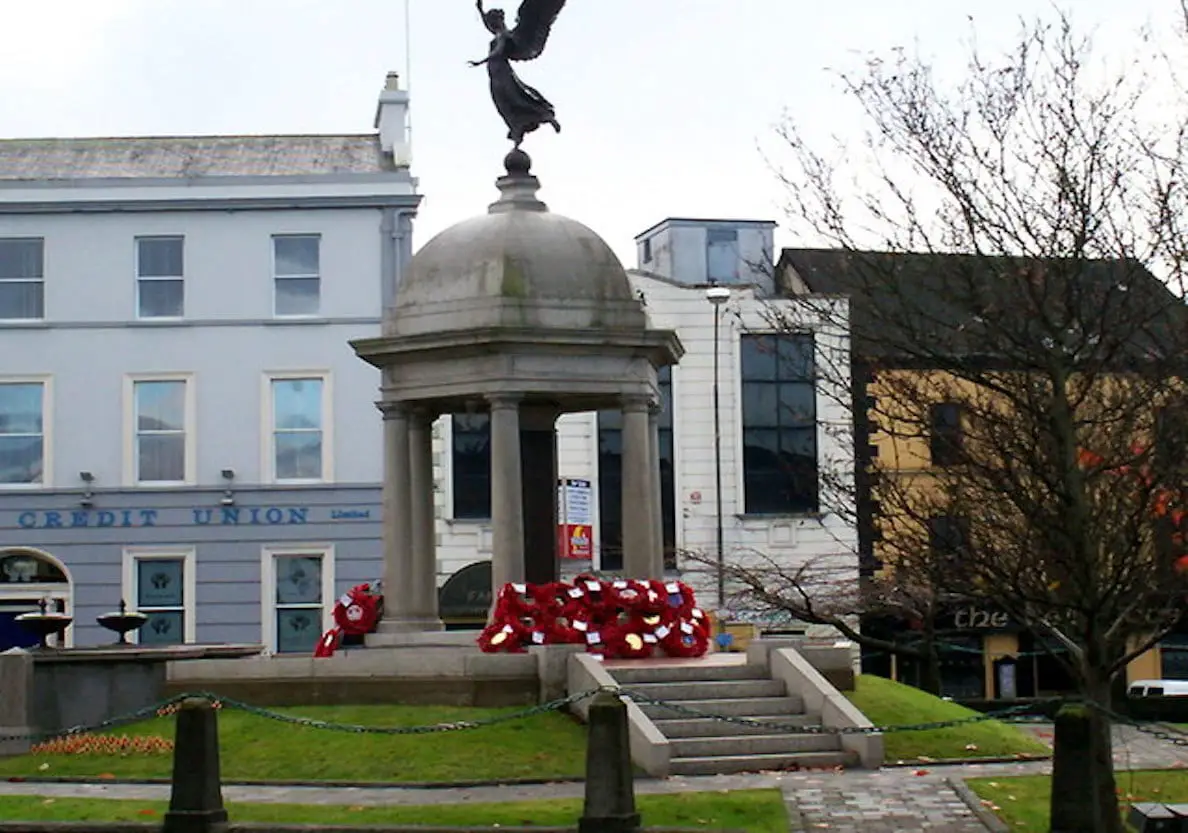 A Lurgan man has appeared at court charged with urinating on a Co Armagh war memorial as "he could not hold it anymore".
Lubomir Karpac, 25, of Spelga Park, was charged at Craigavon Magistrates' Court on Wednesday with indecent behaviour.
The incident took place at the war memorial in Lurgan town centre on November 26, last year.
Karpac committed the offence in clear view as many people walked past him whilst his jeans were undone. His urine ran down the path as he carried out his indecent act.
He was cautioned by police at the scene but he offered no reply.
The defendant's statement was read in court as he apologised greatly for his actions.
However, the defendant also claimed he had been refused from pubs to use their bathrooms and that "he could not hold it anymore".
Karpac also stated that "he was not the sort of person to go out".
He blamed his drunkenness on a dispute with his ex-partner over access to his child.
He pleaded with the District Judge Bernie Kelly, stating that "he had never been in court before or got himself into trouble".
Judge Kelly acknowledged the defendant's lack of record, sentencing him to pay a fine of £100, along with the offender's levy of £15.
Courts
A Polish man has been told that if he reoffends he will not only...

A Craigavon man who refused to go with police after failing to stop shouting...

A Craigavon man who claimed he was on his way to purchase insurance when...
EVENTS CALENDAR
1
2
3
4
5
6
7
8
9
10
11
12
13
14
15
16
17
18
19
20
21
22
23
24
25
26
27
28
29
30
31
Entertainment News
The Georgian Festival is one of Armagh's blue ribbon events and part of that...

The Market Place Theatre in Armagh is set for a spooktacular week of thrilling...