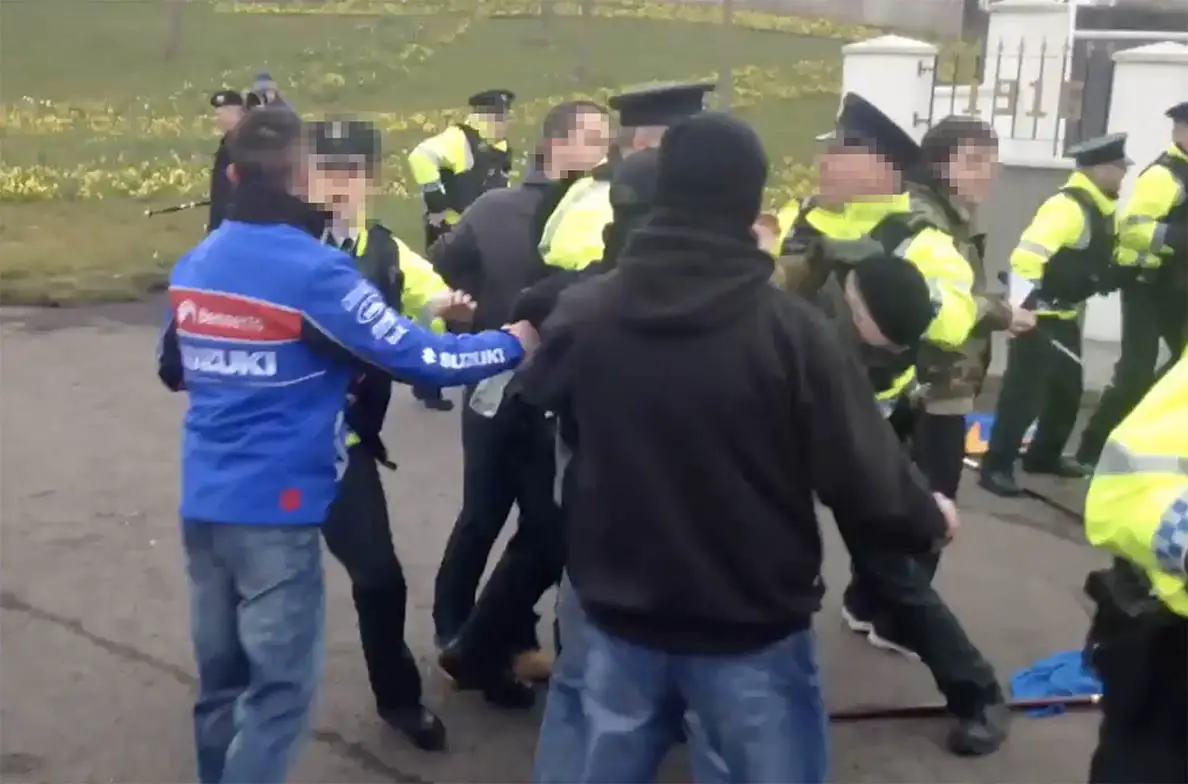 Four men have been charged after a brawl broke out at a un-notified parade in Lurgan on Easter Sunday.
A 48-year-old has been charged with affray, obstructing police and organising an un-notified procession.
The two other men, aged 34 and 44 have been charged with affray and obstructing police.
A 42-year-old male has been charged with disorderly behaviour and obstructing police.
They are all expected to appear before Craigavon Magistrates' Court on Friday, May 4.
The charges are in connection with an un-notified procession in Lurgan on Saturday, 31 March.
The men were all arrested yesterday, Tuesday 10 April
Courts
An Armagh woman who kicked out at ambulance staff and assaulted a police officer...

A man was driven from Lurgan to Newtownabbey by a female friend and his...

A Bulgarian national has been banned from driving for six months after being caught...