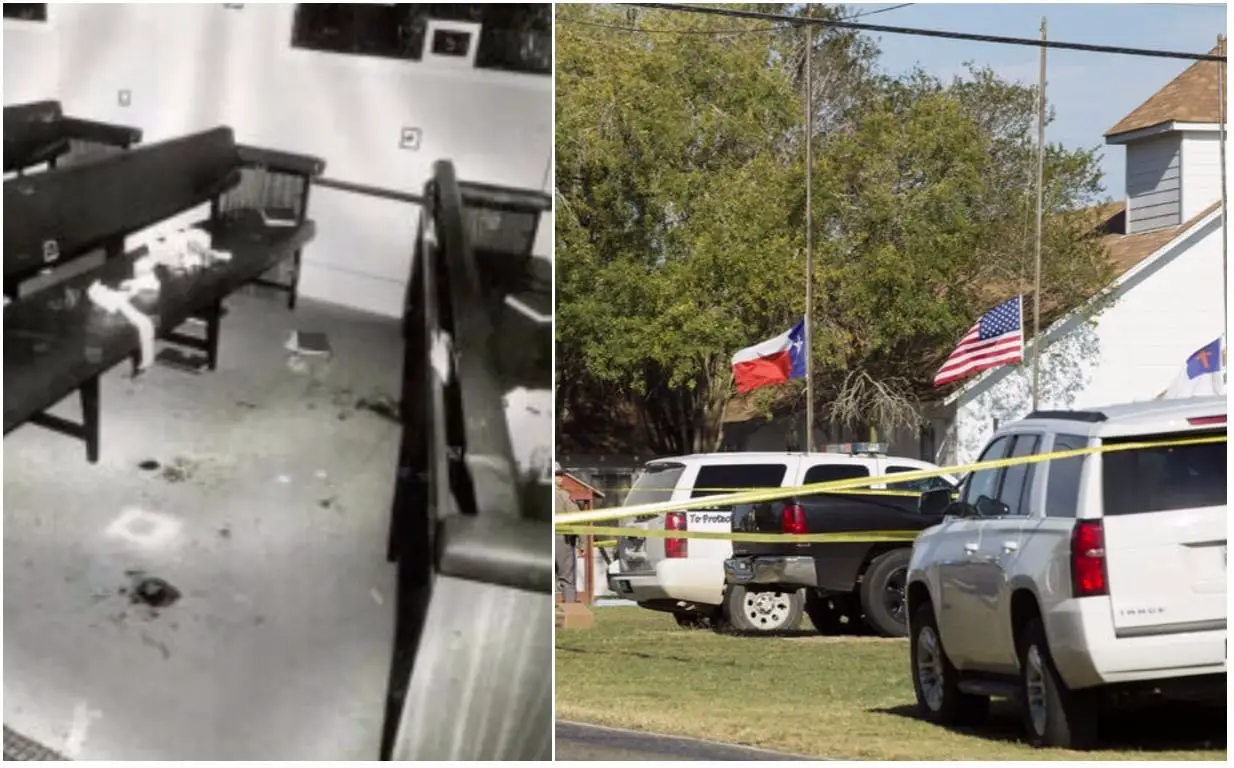 A gun attack which killed 26 people at a church in Texas bears unsettling resemblance to the Darkley massacre carried out 34 years ago, says a Co Armagh pastor who survived that fateful day.
Twenty-six people were killed and at least 20 others were injured when a lone gunman opened fire at a First Baptist church in Sutherland Springs, Texas on Sunday morning.
On November 20, 1983, members of the paramilitary group the INLA attacked a church service at Mountain Lodge Pentecostal Church near Darkley.
Three people were killed as they stood outside the church while seven others were injured. The deceased were Harold Brown, 59, Victor Cunningham, 39, and David Wilson 44.
David Bell, who was 25 at the time, was among the congregation that day.
Pastor Bell said the news of the Texas shooting brought back painful memories of that day 34 years ago this month.
"Our thoughts and prayers are with the families that have been affected by this terrible tragedy in Texas," he told the Belfast Telegraph.
"We have our own memories and reflections at this time of year in relation to the events which happened in Darkley in 1983, and so we certainly feel very much for the families of those involved, and the church family as a whole.
"We always do remember, particularly at this time of year and on Remembrance Sunday we remember those who gave their lives for the rest of us on that particular Sunday evening.
"We haven't forgotten about those who died and their families, they are very much in our thoughts at this time of year.
"Some of the families affected moved away; one of the widows has since died, but the other two widows attend the church regularly although they are not in the immediate vicinity any longer, they still do attend and we still keep a relationship with them."
The Texas gunman has been identified as 26-year-old Devin Patrick Kelley.
Officials said the ages of those shot range from 18 months to 77 years, including eight members of the one extended family.
Courts
A Craigavon man who assaulted two others in an unprovoked attack after a night...

A Keady man has been fined £300 after police noted a series of defects...

A Polish woman has been banned from seeing her grandson for three years after...
EVENTS CALENDAR
1
2
3
4
5
6
7
8
9
10
11
12
13
14
15
16
17
18
19
20
21
22
23
24
25
26
27
28
29
30
31
Entertainment News
An award-winning band will play a live intimate gig in Armagh this week. The...

The Market Place Theatre in Armagh is set for a stellar week of stunning...