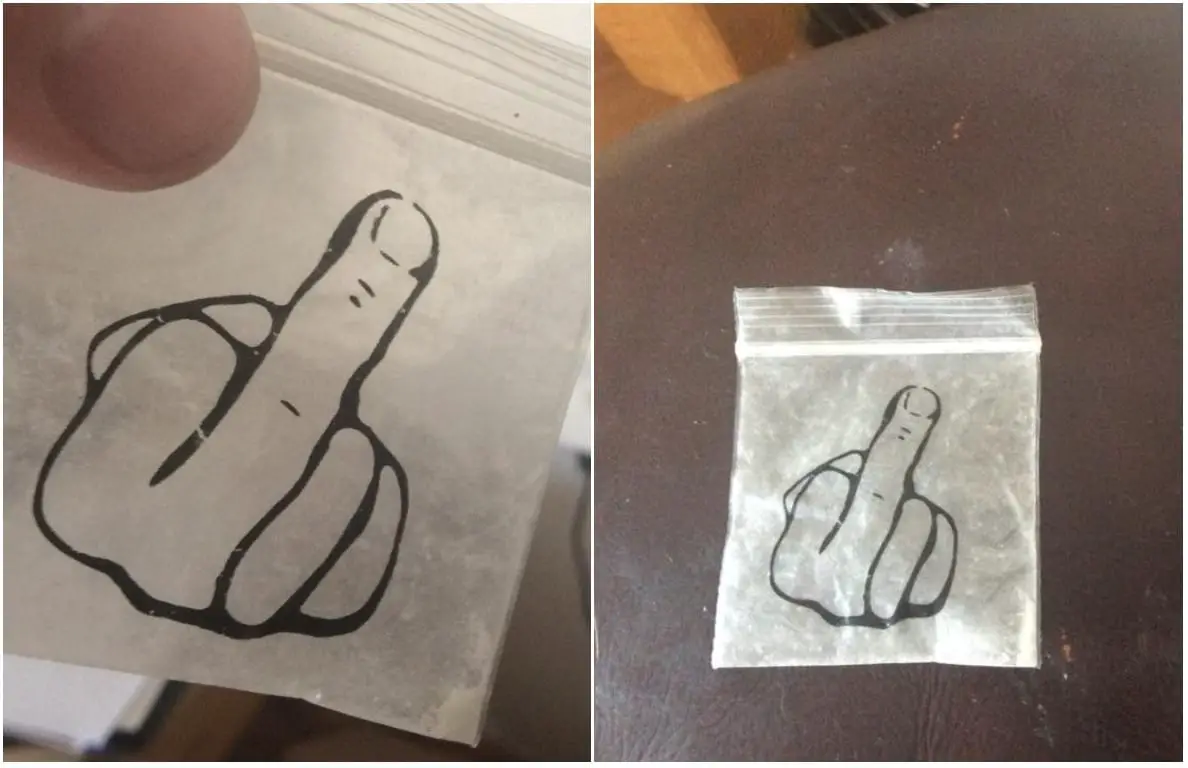 Shock has been expressed after a four-year-old child picked up what appears to be a clear bag that had previously contained drugs.
The young girl had been playing outside near her home in Keady when she discovered the empty bag emblazoned with a crude logo.
She had innocently brought the bag into the home before her mother, who was washing the child's clothes, noticed there were small stones in her pockets. Upon emptying the pockets, the packet was found inside, with traces of white powder.
She alerted local Sinn Fein councillor Darren McNally, who was handed the bag this morning (Wednesday).
"There were a lot of kids playing in the area yesterday," explained councillor McNally. "I dread to imagine if one of them had have tasted the contents of this bag – the consequences don't bear thinking about.
"I have contacted the PSNI about the incident, which they said they will investigate this afternoon.
"I would wholeheartedly condemn whoever disposed of this package in such careless fashion.
"While I'm not sure what the remnants of the white powder is, the fact that it was found by a child does serve as a timely reminder about always being vigilant against the dangers of drugs."
Courts
A strong man competitor found with a 5,000-volt stun gun in the back of...

A woman has been cleared of careless driving with a judge saying: "I cannot...

A Lurgan man who damaged a woman's front door over what his defence counsel...
EVENTS CALENDAR
-
-
-
-
-
1
2
3
4
5
6
7
8
9
10
11
12
13
14
15
16
17
18
19
20
21
22
23
24
25
26
27
28
29
30
Entertainment News
A darkly comical and deeply moving new play, 'Cracks', takes to the stage at...

Dead funny comedy awaits theatregoers at Armagh's Market Place Theatre on Wednesday, September 19...