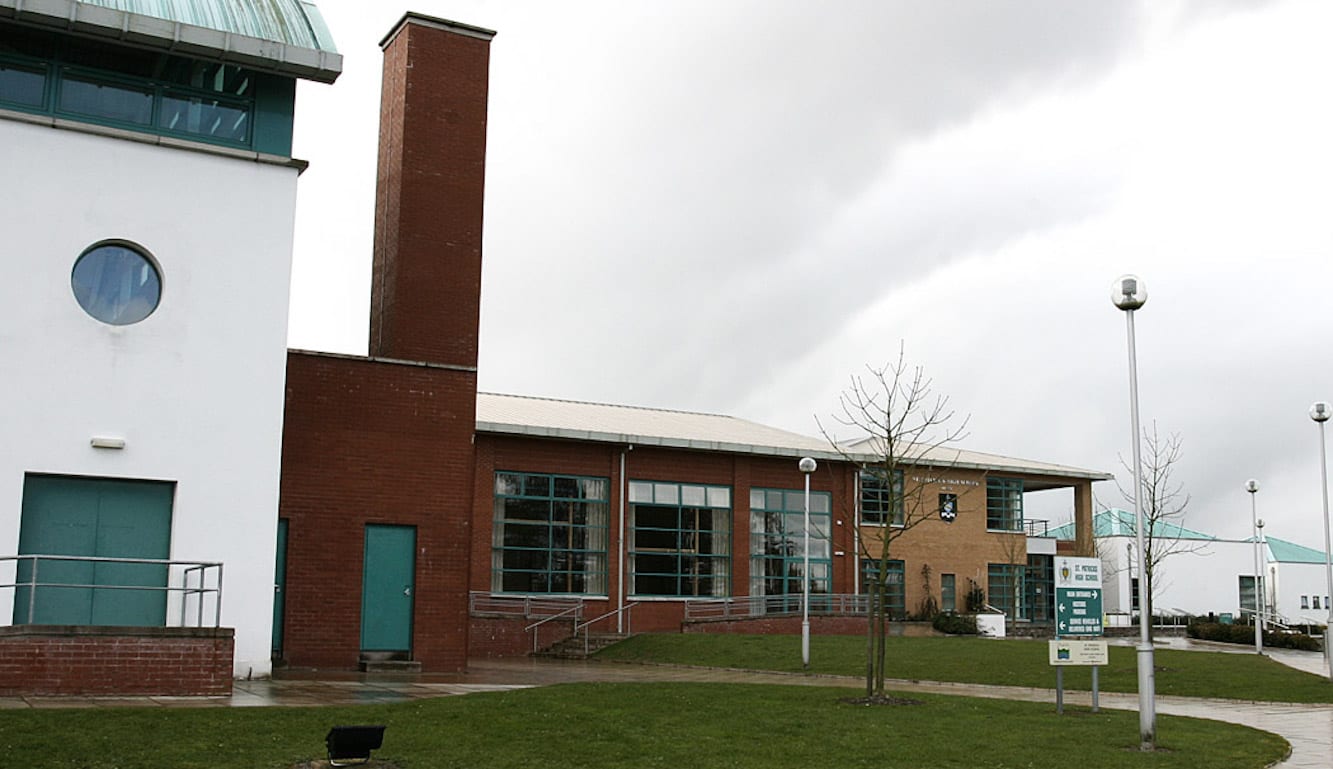 The principal of a Co Armagh secondary school has handed in her notice citing a prolonged campaign of harassment against her.
Pat McGuckian is to step down as head of St Patrick's High School in Keady at the end of the current academic year.
The school is currently being investigated for alleged exam malpractice but Ms McGuckian says that probe has not influenced her decision, but rather a series of anonymous harassing letters she has received over the last 16 months.
Allegations of cheating cast a shadow over the school earlier this year; allegations which centred around GCSE English and maths papers in the summer of 2017.
An independent investigation into that is nearing a conclusion.
Ms McGuckian told the Irish News that she expected to be cleared of any wrongdoing and that her resignation was in no way linked to the investigation.
"I feel that I have had no choice but to resign from my position as principal of St Patrick's High School, before I was truly ready to go," she said.
"This is due entirely to a vicious campaign of bullying and harassment which has been ongoing for the last 16 months and coming from particular sources. My own health and that of my family members has suffered as a result.
"The PSNI are investigating the matter as a hate crime and I am taking legal advice. The full truth about what has been happening will emerge in due course.
"I have been supported throughout this time by the excellent board of governors and together we have done our utmost to ensure that the pupils' education and welfare have been unaffected. I am confident that this will continue to be the case. St Patrick's continues to be an innovative and progressive school with a dedicated and professional staff."
Courts
A Richhill woman who was caught gulping mouthwash before she was pulled over by...

A man who stole two bottles of Buckfast from a local off-licence whilst on...

A Portadown couple have both been handed six penalty points after the wife allowed...
EVENTS CALENDAR
-
-
-
-
-
1
2
3
4
5
6
7
8
9
10
11
12
13
14
15
16
17
18
19
20
21
22
23
24
25
26
27
28
29
30
Entertainment News
A darkly comical and deeply moving new play, 'Cracks', takes to the stage at...

Dead funny comedy awaits theatregoers at Armagh's Market Place Theatre on Wednesday, September 19...