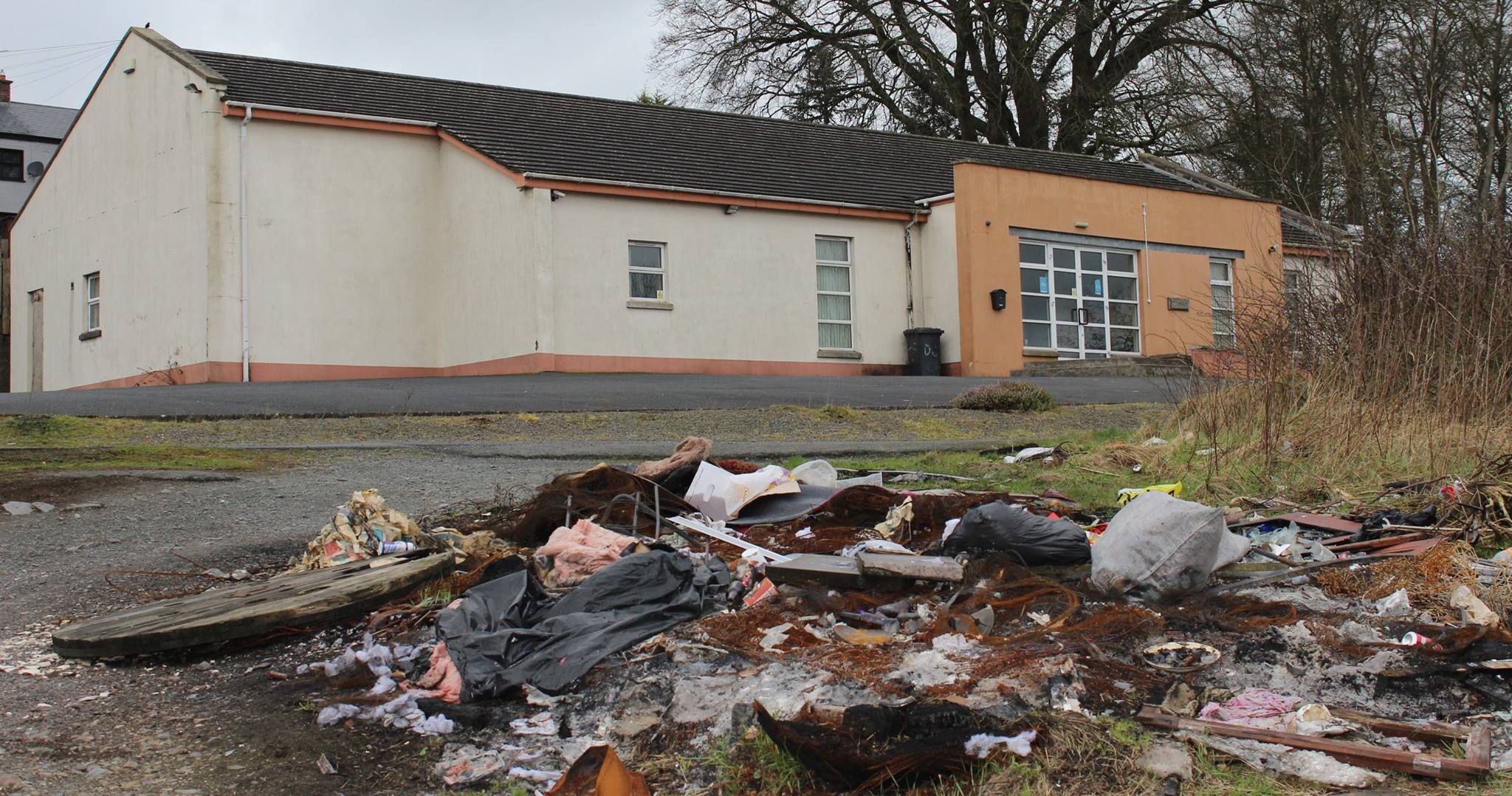 A county Armagh village has been rocked with news their community centre will be sold off to pay off large debts.
Administrators have been tasked with stripping the assets of the Darkley and District Community Association after the registered charity was liquidated earlier this year.
However, the news has come as a shock to most in the village, and members of the new community group, who were unaware of any underlying problems.
Darkley and District Community Association was formed in 1986 but registered as a company in 1998, coinciding with the building of a new lottery-funded community centre in the heart of the village.
However, a council consultation in October 2014 highlighted a lack of development taking place under the Association's guidance.
A neglected appearance, lack of facilities, an empty shop and an underused community hall were all cited as issues that needed urgent addressing.
In April 2016, a steering group was formed by the community itself – Darkley Rural Community Group – to help regenerate the village and the surrounding area; effectively a reboot of the old association.
Only last week members of that group were making plans for the future, many of which centred around the community centre – today those plans lie in ruins.
Chairman of the Darkley Rural Community Group, William Monaghan, told Armagh I the news is "a kick in the teeth".
"We don't know the full extent of this story but it's crazy," said Mr Monaghan.
"I am absolutely fuming. We're having a public meeting in Darkley Primary School at 8pm on Wednesday to let the community know this is happening and to plan our way forward."
He added: "We had previously written to the Council to ask them for the hall, the shop, all the assets that belonged to Darkley and District Community Association; to let them know we wished to acquire them on behalf of the community and to run them.
"We wanted to get funding to get the hall properly up and going again. We even had a workshop last week and most of our plans, as you could imagine, centred around the hall acting as a hub.
"It wasn't just for the people of the village but the surrounding townlands too; that's really how we marketed ourselves in this community group.
"This is a fresh group, whereas the last group focused on the village, but in order for the village to survive we need to involve those people in the wider areas.
"This is an absolute slap in the face."
Mr Monaghan said he learned of the news by chance on a trip to the shops on Sunday evening.
"I couldn't believe it," he said. "After making a few enquiries earlier today I was told the creditors were called in to sell because of debts. Debts incurred by who?
"I know nothing about the legalities of this but Darkley and District Community Association should not have been a money making business."
He added: "Our group only officially started in January but we've been in contact with the Council for the last 18 months trying to get it off the ground.
"We thought we were doing well, we've had a couple of fundraisers and the next thing you know, to find this out, it's an absolute kick in the teeth.
"In fairness to the original group it took some work to get the building in the first place but it just wasn't managed correctly since then.
"This should have been stopped a long time ago. The community were de-motivated and buried their head in the sand for a long time when it came to the community centre."
He continued: "The Phelim Brady's couldn't get access to the hall for years; for me the alarm bells should have been ringing then, when the community football team can't get access to the community hall.
"We're sitting there last week making all these plans involving a hall we're not going to have because it's been sold off for reasons we don't quite understand at this stage."
The charity 'Darkley and District Community Associtaion Ltd' was issued with a winding up order by the court on April 20 this year, with Ernst and Young appointed to liquidate the company in May.
Courts
An Armagh man who assaulted his wife after an argument over his "drunkenness" has...

A Lurgan teenager who was caught with cannabis has been ordered to pay a...

A Keady man found in possession of a handgun, 2.5kg of cocaine and almost...
EVENTS CALENDAR
-
-
-
-
-
1
2
3
4
5
6
7
8
9
10
11
12
13
14
15
16
17
18
19
20
21
22
23
24
25
26
27
28
29
30
Entertainment News
Calling all Craigavon PERI-PERI fans! Are you a Nando's super fan? It's not long...

As the darker nights draw in, The Market Place Theatre in Armagh is staging...