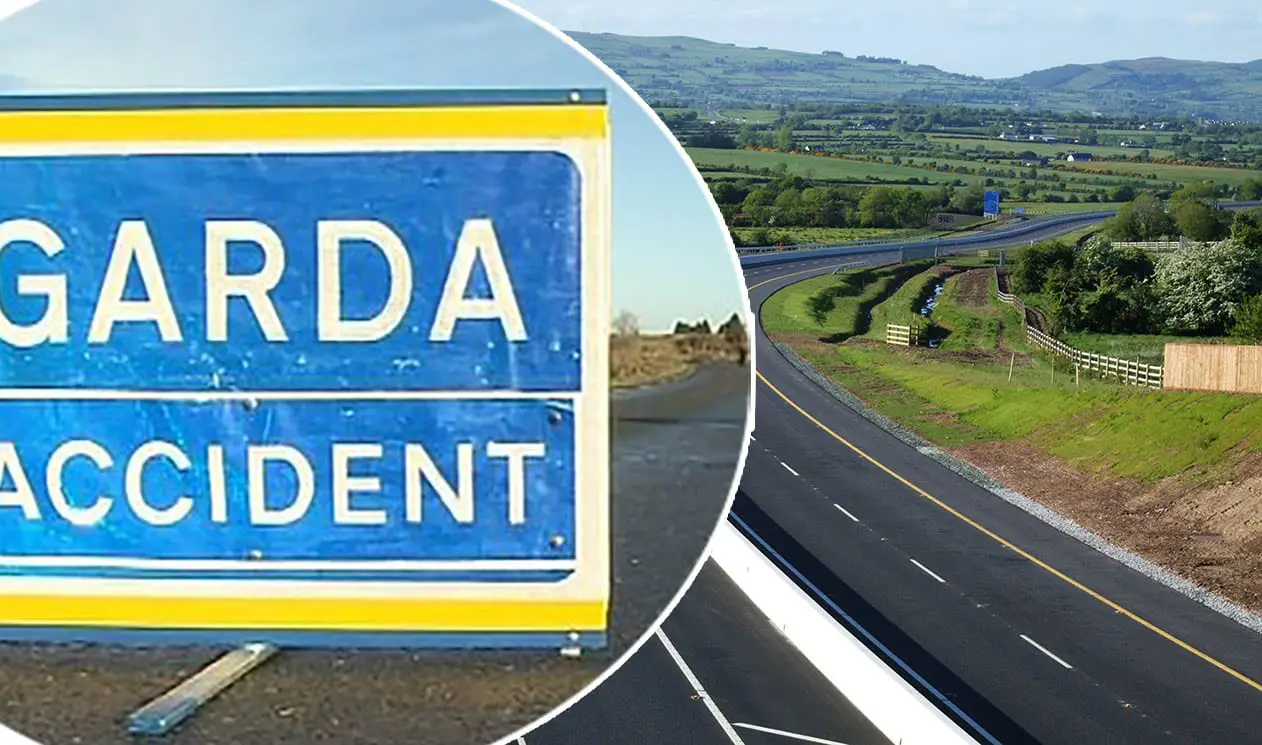 A Co Armagh lorry driver who crashed into and killed a young mother in a car just 24 hours after she gave birth has been spared jail.
Ciaran McBride, 33, from Keady, veered off the road, colliding with the car on the M8 Dublin-Cork motorway, instantly killing 26-year-old Nicola Kenny, who was a back seat passenger at the time.
She was on her way to Dublin hospital to see her sick newborn child, who she had given birth to the day before in Clonmel. The child was transferred to the Temple Street hospital due to complications.
Tipperary Circuit Criminal Court heard that the car, also containing other relatives, had pulled over onto the hard shoulder around 12.25pm to allow Ms Kenny take an urgent phone call from the hospital.
Moments later tragedy struck.
McBride pleaded guilty to careless driving causing death between Junctions 10 and 9 on the M8 Dublin-Cork motorway on September 5, 2016.
The court heard that the truck driver had gone to bed at midnight and gotten up at 4.30am to go to work that day.
He had driven from Carnagh to Kells, then onto Cork and was on his way back to Kells when the collision occurred. He had driven a total of 470km that day.
The judge said he most likely fell asleep at the wheel as opposed to a sneezing fit, which the defendant had claimed was the reason for his loss of control.
Defence counsel Philip Sheahan said his client was deeply remorseful for what had happened.
He no longer works as a truck driver.
McBride was given an 18-month suspended prison sentence and disqualified from driving for five years.
He was also ordered to pay the victim's parents, Paddy and Ann Kenny, €2,000-a-year for five years, to a total of €10,000, by 2023.
Courts
A Moy man who drove his girlfriend's car whilst she was on holiday has...

A Lurgan man who failed to complete his 150 hours of community service has...

An Armagh man who failed to pass his test three times has been handed...
EVENTS CALENDAR
-
-
-
-
-
1
2
3
4
5
6
7
8
9
10
11
12
13
14
15
16
17
18
19
20
21
22
23
24
25
26
27
28
29
30
Entertainment News
A darkly comical and deeply moving new play, 'Cracks', takes to the stage at...

Dead funny comedy awaits theatregoers at Armagh's Market Place Theatre on Wednesday, September 19...