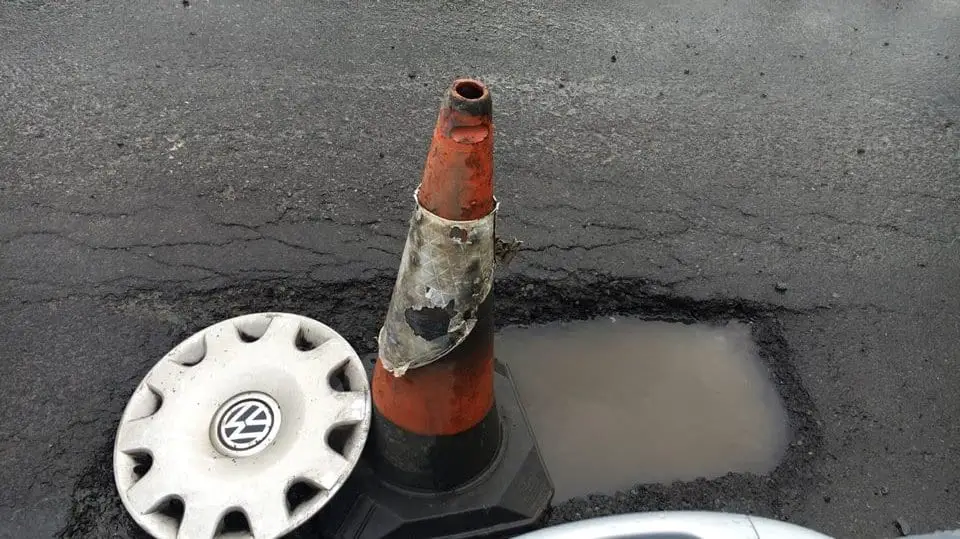 The condition of a road in south Armagh "will cost lives" unless urgent action is taken.
The state of the Concession Road has been raised officials on many occasions.
But nothing has been done and its condition is growing ever worse.
Now local Sinn Fein Councillor Terry Hearty has warned that the failure by Roads Service to address the "dangerous state of the Concession Road" will end in tragedy.
"This is viewed by many as shameful neglect by the Department of Infrastructure Roads Service," he said.
"The conditions of the surface on stretches of the Concession Road are extremely dangerous,and I have no doubt if not addressed immediately, it will be the cause of serious accident and injury, even cost lives.
"I have contacted Roads Service to inform them that myself and the people I represent will hold them responsible should such a tragedy happen.
"We are not second class citizens in the areas of our health, safety and wellbeing. We should not have to wait until a tradegy occurs to get a response from Road Services."
Courts
A man who took all his medication at once has been handed a 15-month...

A Portadown man who stole a £500 phone from a shopping centre has been...

A Portadown man who assaulted the mother of his child after an "argument that...
EVENTS CALENDAR
-
-
-
-
-
1
2
3
4
5
6
7
8
9
10
11
12
13
14
15
16
17
18
19
20
21
22
23
24
25
26
27
28
29
30
Entertainment News
As the darker nights draw in, The Market Place Theatre in Armagh is staging...

A darkly comical and deeply moving new play, 'Cracks', takes to the stage at...