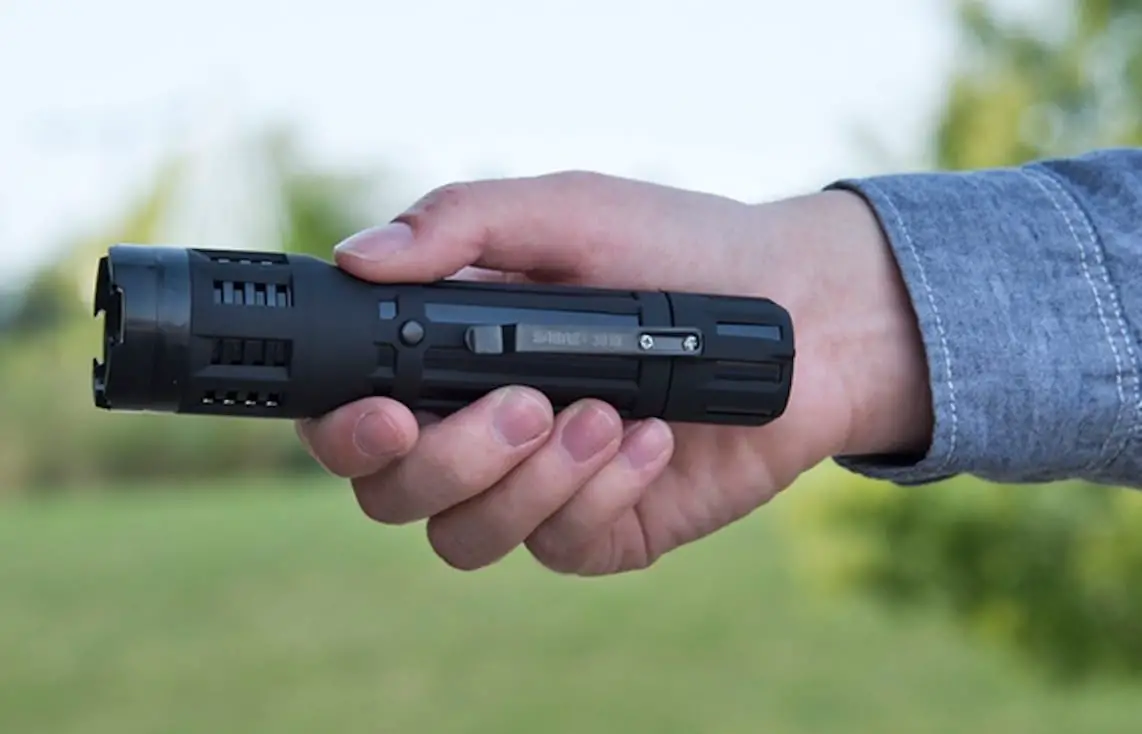 A strong man competitor found with a 5,000-volt stun gun in the back of his car has been handed a £400 fine.
Sean Eamon O'Hagan, of Lawrencetown, pleaded guilty to possession of a prohibited weapon at Craigavon Magistrates' Court on Monday.
It was heard on January 11 at 1.05am the 28-year-old and his girlfriend were stopped by police on Avenue Road, Lurgan.
During a search of the defendant's vehicle officers found a 5,000-volt stun gun in one of the rear passenger seats.
O'Hagan told police he had previously seen the weapon but stated he did not know it was in his car claiming it had been left there by an unknown foreign national.
Court heard that, when examined, the device was found to be a fully operational, partly charged torch and stun gun.
District Judge Bernie Kelly commented: "I am no expert, but this seems the kind of voltage that could kill a person, given that domestic supply is 240 volts".
She added: "I don't believe that he did not know that it was in his car," adding "I don't know what anyone would need with one of these".
Defence counsel concurred, stating that during interview O'Hagan himself said to police "what would I need with one of those for".
Judge Kelly commented that the defendant's frame alone would "scare most people off".
It was heard that O'Hagan was "chasing a dream" of becoming a world strong man with him competing in many competitions.
Defence counsel said that the defendant had not been before a court for nine years and "did nothing but train".
He also conceded that O'Hagan should not have had the weapon in his possession.
Judge Kelly was handed references which she said showed this offence not to be a "representation" of the character.
O'Hagan was ordered to pay a fine of £400, along with the offender's levy of £15, within 16 weeks.
The stun gun was also ordered to be destroyed.
Courts
A Craigavon man who assaulted his now ex-partner twice in quick succession has been...

A Portadown man has been given six months to show a judge he has...

A Portadown teenager who chased several people with a hatchet has been sentenced to...
EVENTS CALENDAR
1
2
3
4
5
6
7
8
9
10
11
12
13
14
15
16
17
18
19
20
21
22
23
24
25
26
27
28
29
30
31
Entertainment News
Rising band The Sherlocks wowed a packed house with an intimate gig in Armagh...

Armagh will once again celebrate its storied past this November with its four-day Georgian...