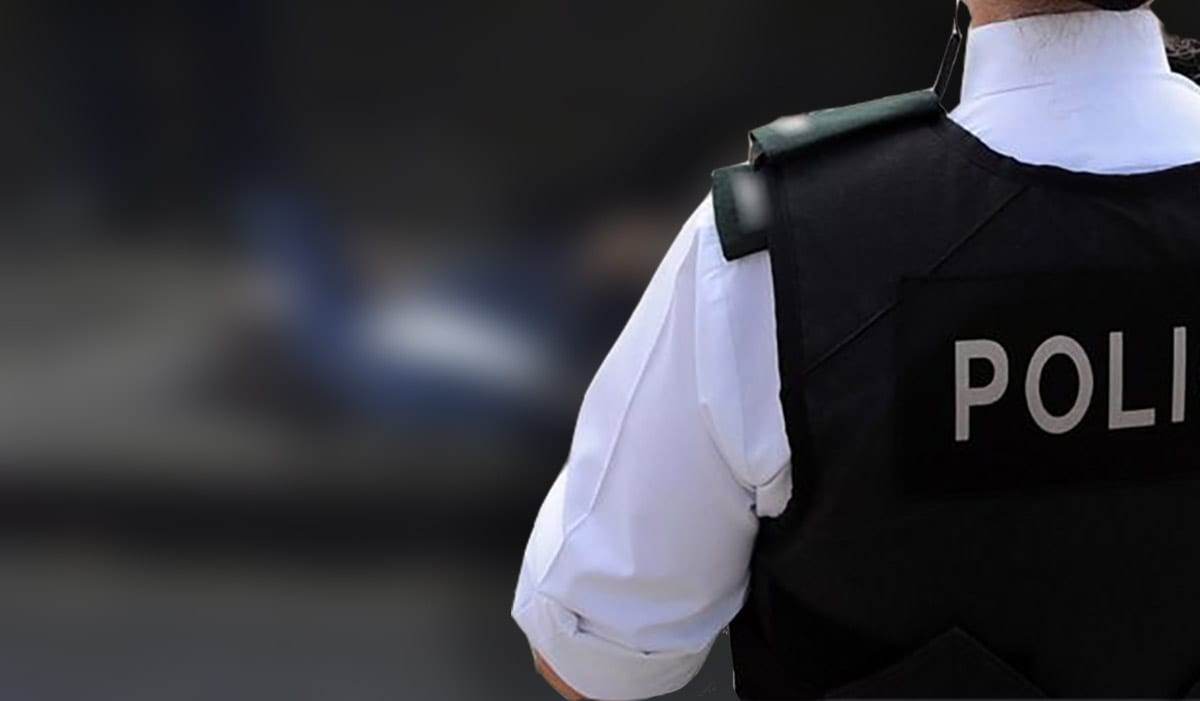 A 24-year-old man who carried out a prolonged and violent attack on a Polish national was this week handed a suspended four month prison sentence.
Darren Lecky, of Breagh Hill, Craigavon, appeared in court on Wednesday morning, charged with assault occasioning actual bodily harm.
The court heard that during the early hours of New Years Day, Lecky, who was heavily intoxicated at the time, carried out an unprovoked and violent attack on the injured party, who was walking with his girlfriend at the time.
The prosecution, outlining the facts of the case, said Lecky, who was returning home from the pub, met the couple walking nearby.
He asked them where they lived before launching the assault which saw the injured party headbutted on the nose, which left him bleeding.
He then punched him 3-5 times in the face before he fell to the ground. He continued kicking him in the face and head as he lay defenceless on the floor.
A nearby resident, who heard commotion outside her window, saw the attack unfold before running out to assist the injured man.
Court heard it was that woman's husband who pulled the defendant off the injured party, who lay unresponsive on the ground.
Details of the man's injuries were read out in court. Injuries included: two black eyes, a broken nose, bruising to the temple, and cuts to both eyes.
The prosecution claimed the attack was racially motivated.
However, defence countered by saying there was no evidence to suggest it was but "that does not dilute the offence".
"To his credit, he immediately accepted full responsibility for initiating the attack," defence counsel added. "He has reflected upon it but cannot recall booting the injured party on the ground."
During police interview it had been revealed that Lecky had been drinking heavily all day on New Year's Eve and into subsequently into New Year's Day.
After getting the train back to where he lived he continued drinking in a local pub. He was very intoxicated by the time he decided to walk home.
By chance he met the injured party and his girlfriend.
Defence counsel added that his client maintained it was a benign conversation they had but as he walked away the injured party allegedly made reference to supporting a certain proscribed organisation.
It was at this point the defendant turned around and began his prolonged attack, the court heard.
At this point District Judge Bernie Kelly turned to the defendant and asked him what his personal – emphasising the word personal – experiences of the troubles in this country were, and "not those of what you've been told by others", to which the defendant replied "none".
"Do the rest of us all a favour and wind your neck in because it's over," judge Kelly retorted.
She added: "I don't believe your explanation for the attack. I believe you were very drunk and lost your temper and carried out this unprovoked attack. I also believe he was struck as he lay on the ground."
The judge continued by saying Lecky could have very easily been appearing before another court on much worse charges.
Adding that it was a "very serious" offence, she handed down a prison sentence of four months, suspended for two years, given his early guilty plea and the lack of any previous record.
Courts
An Armagh woman who kicked out at ambulance staff and assaulted a police officer...

A man was driven from Lurgan to Newtownabbey by a female friend and his...

A Bulgarian national has been banned from driving for six months after being caught...