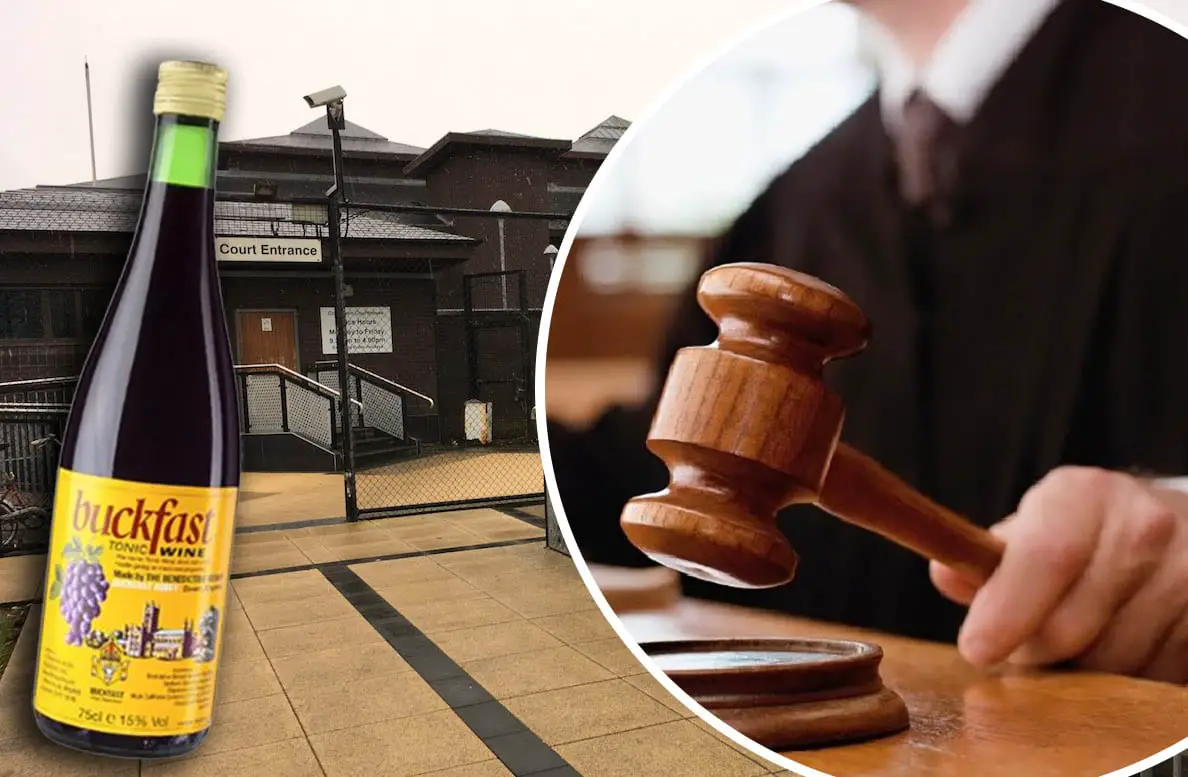 A man who smashed a teenager in the face with a bottle of Buckfast in a Co Armagh underpass has been sent to prison for six months.
Jeffery Kelly, 27, from High Street in Gilford, was given a two-year sentence, with the remaining 18 months spent on licence following the brutal attack on a 16-year-old boy at Craigavon Lakes in March 12, 2016.
Craigavon Crown Court, sitting in Belfast, heard how Kelly and the victim had been drinking, and following a verbal confrontation Kelly struck the teenager on the face with the bottle.
The teenager was left with blood streaming down his face and after a visit to hospital was found to have a broken nose and fractured eye socket.
Kelly was identified after the victim recognised an image of him on Facebook.
Kelly, who initially denied the assault, pleaded guilty to causing grievous bodily harm to the teenager and possessing a weapon – namely the bottle of Buckfast.
With previous relevant offences on his record, Kelly was handed the custodial sentence, with the judge ordering to attend programmes to help him address his dink and drugs issues upon release from prison.
Courts
An NI Water employee who threatened to close down a Co Armagh car wash...

A Hamiltonsbawn childminder who stole her employer's bank card has been given an absolute...

An Armagh mother who claimed she shoplifted because of her child's "behavioural problems" has...
What's On
The eighth annual 7 Hills Blues Fest rocked into Armagh over the weekend. The...

'The History Of The Peace [Accordin' To My Ma!]', the brilliant sequel to 'The...