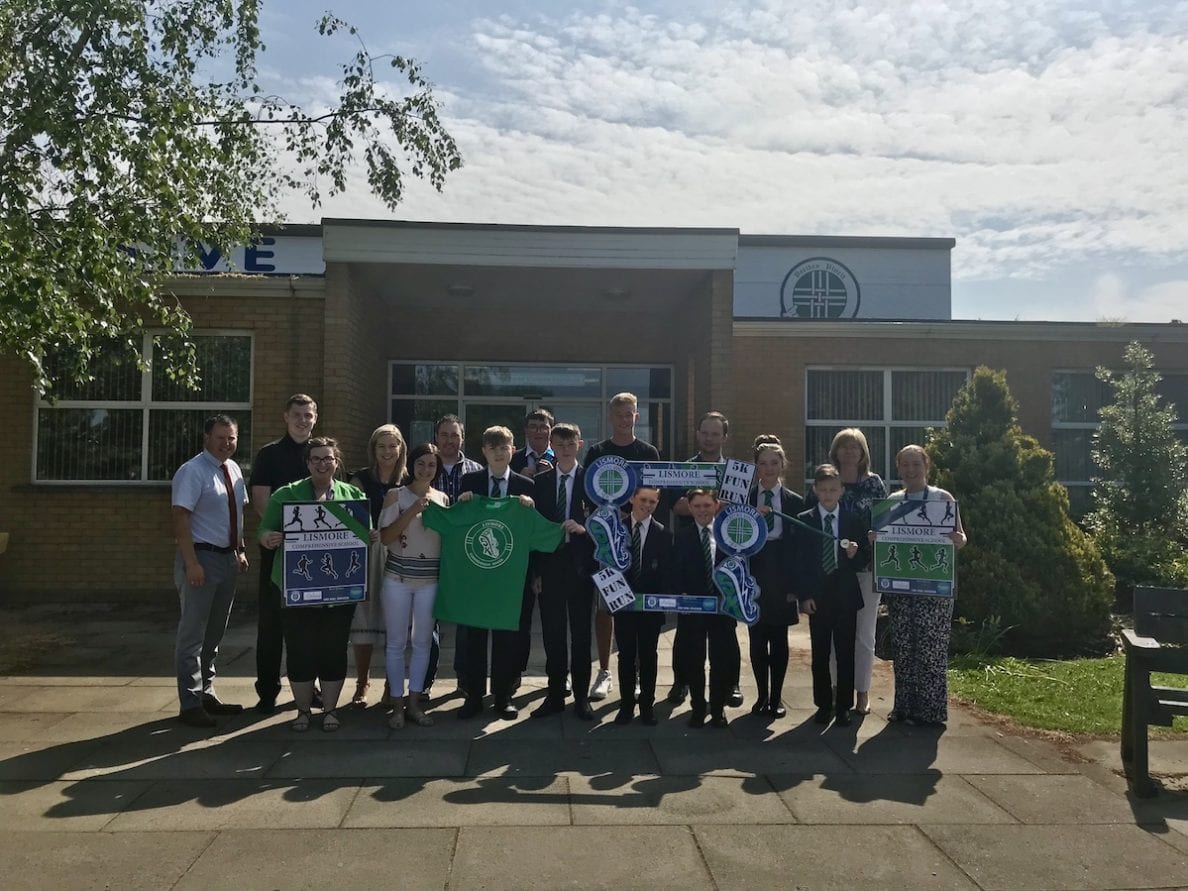 This coming Saturday, June 16, at 12 noon, Lismore Comprehensive will host its first ever 5K!
Lismore is uniquely situated with paths and under paths that connect easily with the local community and avoids having to use public roads.
The planned route includes a stretch of the lakes and has been described by experienced walkers and runners as "ideal walking and running conditions".
To date, over thirty local businesses have committed to help sponsor and support this fantastic event. The principal sponsor is the new Greene's Centra Lake Road, Craigavon.
To Register
5K Run – £10. This will include chipped and timed run, a t-shirt (first 200 registered), a medal, refreshments and 'goodie bag' on completion.
5K Fun Run / Walk – £5. This will include a medal, refreshments and 'goodie bag' on completion.
Family Rate – £15. Discount Rate for families on registration on the day.
You can register online (Athletics NI) at  https://athleticsni.org/Fixtures/Lismore-5k-Run-and-Walk or alternatively you can register on the morning from 9.30am
Mr McVeigh, one of the organisers, commented: "The Lismore 5K event is more than just a run/walk – it is an opportunity to connect with primary schools, community organisations, local businesses and past students – it will be a fantastic family and community day out."
Principal, Mrs Kane, added: "We are delighted with the outstanding support this community event has received from our local businesses, local schools and friends of Lismore already.
"We are truly looking forward to the day of our inaugural 5K run/walk which promises to be a fantastic day out for the whole family.
"We are once again encouraged but not surprised to see how valued and connected Lismore is within our local community – with so much support and well wishes, thank you to everyone who has helped in any way to organise and support this very special community event."
Courts
A man was caught in possession of Class A, B and C drugs after...

A man has been sentenced to two months in prison after posting a menacing...

A Lurgan man who apologised in court after being caught with cannabis has been...
EVENTS CALENDAR
1
2
3
4
5
6
7
8
9
10
11
12
13
14
15
16
17
18
19
20
21
22
23
24
25
26
27
28
29
30
31
Entertainment News
The Market Place Theatre in Armagh is set for a spooktacular week of thrilling...

Rising band The Sherlocks wowed a packed house with an intimate gig in Armagh...