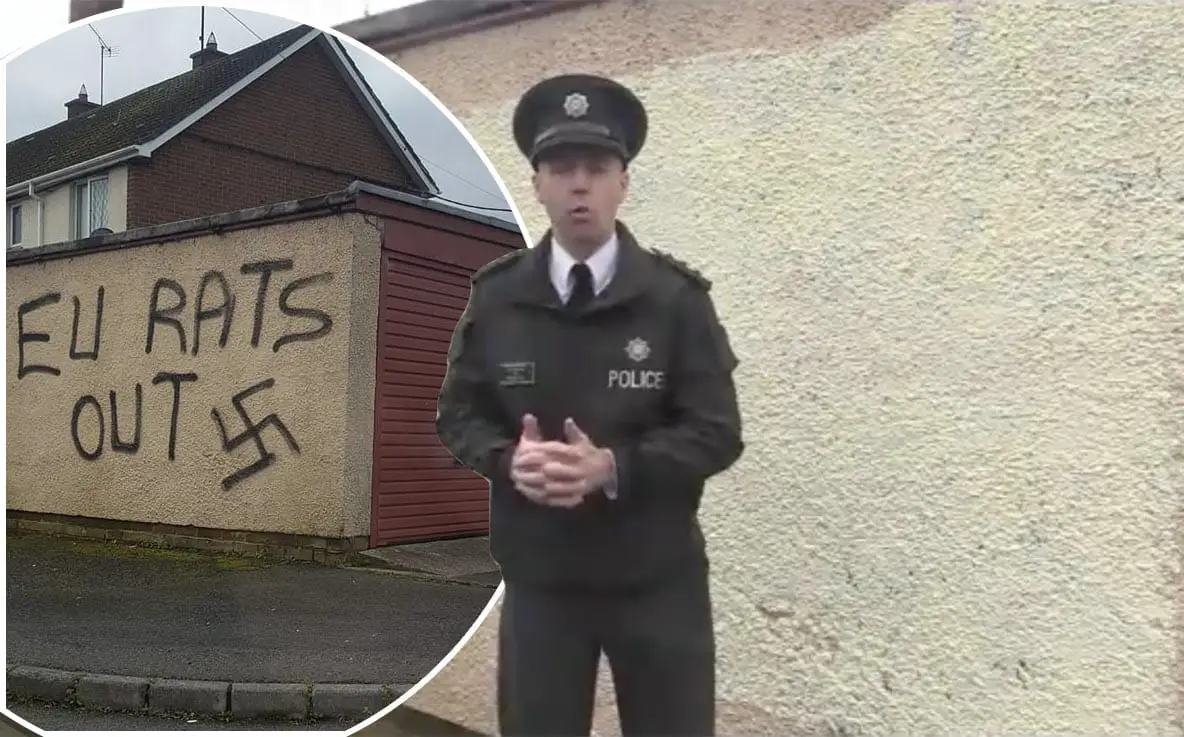 Racist graffiti sprayed over a garage in Banbridge may be linked to a separate attack on a Bulgarian family, police say.
The words "EU rats out" were painted on the wall, along with a swastika some time between Monday and Tuesday.
The wall has since been repainted.
Chief Inspector Jon Burrows, said: "We think this incident is linked to an attack on a Bulgarian family in Lincoln Walk last week.
"They had all their car tyres slashed and the word 'out' graffitied on the side of that car.
"What despicable and unacceptable crimes.
"It would be great if you could give us a statement and help us with this investigation but if you can't, we really need the names of those responsible."
The incident on the Bulgarian family happened around 5am last Friday morning.
Police are urging anyone with information to help, either by calling them directly quoting reference number 473/31017 or anonymously at Crimestoppers on 0800 555 111.
So, if you can't contact directly, please contact Crimestoppers.
Courts
An habitual drink driver has been banned for five years after crashing his moped,...

A woman has been fined and received three penalty points after overloading with friends from...

A Loughgall woman who abandoned her following a crash was drink driving, a court...