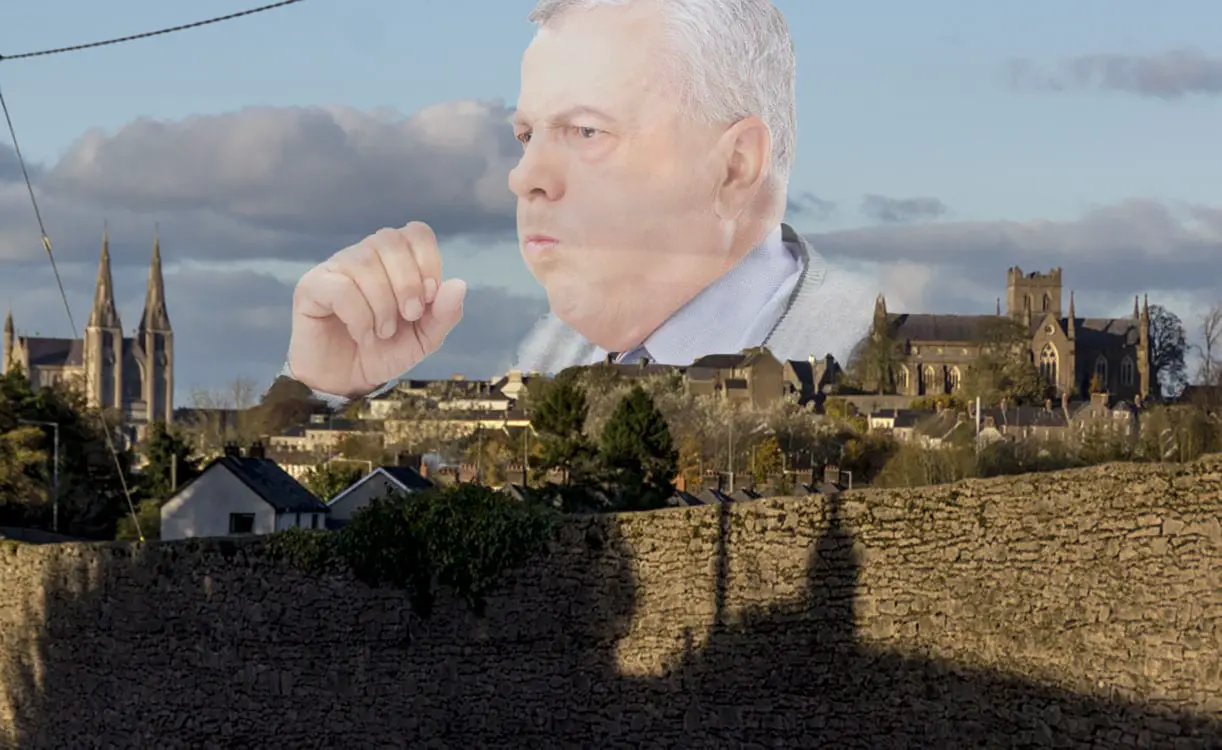 Council has declared war on pollution following a damning report from the World Health Organisation (WHO).
Officials have drawn up a borough-wide declaration in a bid to reverse, or at least prevent levels "from deteriorating any further".
Last month Armagh I reported the fact that findings from the WHO revealed air in the city to be "too dangerous to breathe".
It is one of 44 out of 51 towns and cities across the United Kingdom – listed on the WHO database – which have failed to meet safe air quality levels.
And Council officers will tonight (Tuesday) table a report before elected representatives at a meeting of the Environmental Services committee.
The report outlines how Council must move away from the traditional means of measuring 'hotspots' and look at focusing on the borough as a whole.
It states that council will aim to move towards incentivising the replacement of "the dirtiest diesel vehicles, as well as promoting and supporting the use of electric vehicles within council fleet and the wider population".
Officials have admitted that "specific actions and the attempts to engage with and influence other partners such as DfI (Roads) to tackle traffic issues in the small 'hotspot' areas, has done little to improve air quality because many of the critical factors lie outside the Council's direct control".
The report adds that previous methods "has unfortunately not brought about any improvements the air quality" and that "is a
similar position to the majority" of the 800 measured areas across the UK.
It is broadly accepted that air pollution causes significant adverse impacts upon mortality, morbidity, resultant additional costs to the NHS as well as making urban centres noisy, feel dirty and unwelcoming.
The adverse impact of air pollution is more likely to be felt unequally with lower socio-economic and vulnerable groups, the elderly and children being most affected.
It was also reported that action to improve local air quality "fits within this Council's well-being objectives".
Councillors will tonight debate whether or not to implement this borough-wide approach.
Courts
A Portadown man who stole a £500 phone from a shopping centre has been...

A Portadown man who assaulted the mother of his child after an "argument that...

A Lurgan man who told police "it's a joint" after being cautioned for possession...
EVENTS CALENDAR
-
-
-
-
-
1
2
3
4
5
6
7
8
9
10
11
12
13
14
15
16
17
18
19
20
21
22
23
24
25
26
27
28
29
30
Entertainment News
As the darker nights draw in, The Market Place Theatre in Armagh is staging...

A darkly comical and deeply moving new play, 'Cracks', takes to the stage at...