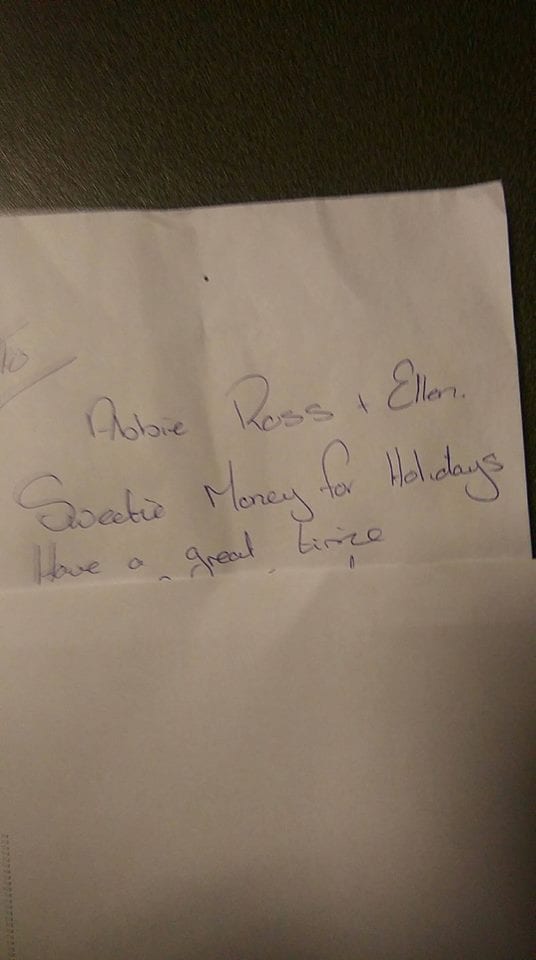 A good Samaritan is trying to track down the young owners of a sum of money found in Armagh.
The money has been given to spend on holidays.
It was in an envelope addressed for 'Abbie, Ross and Ellen'.
It contained 'sweetie money for holidays'.
But the envelope was lost and has been found in the Portadown Road area.
The finder is keen that the children should receive their holiday treat.
He has kept the name of the person who made the gift hidden to ensure that it finds its way to the intended recipients.
If anyone knows who has lost this money and can provide proof they should contact Pete Marshall via Facebook.
What's On
Oscar-nominated actor Stephen Rea will be in Armagh on Saturday to unveil a Blue...

Young people in Co Armagh are to stage an entertainment evening to raise money...